Now clients can choose multiple server options for calling RChilli APIs for different server locations (US, Europe, Singapore).
How to choose multiple servers locations from the My Account Panel
For new Sign Up's Accounts :
The new sign-up users can choose the option to select the server location at the time of sign-up.
Kindly refer to the below screenshot.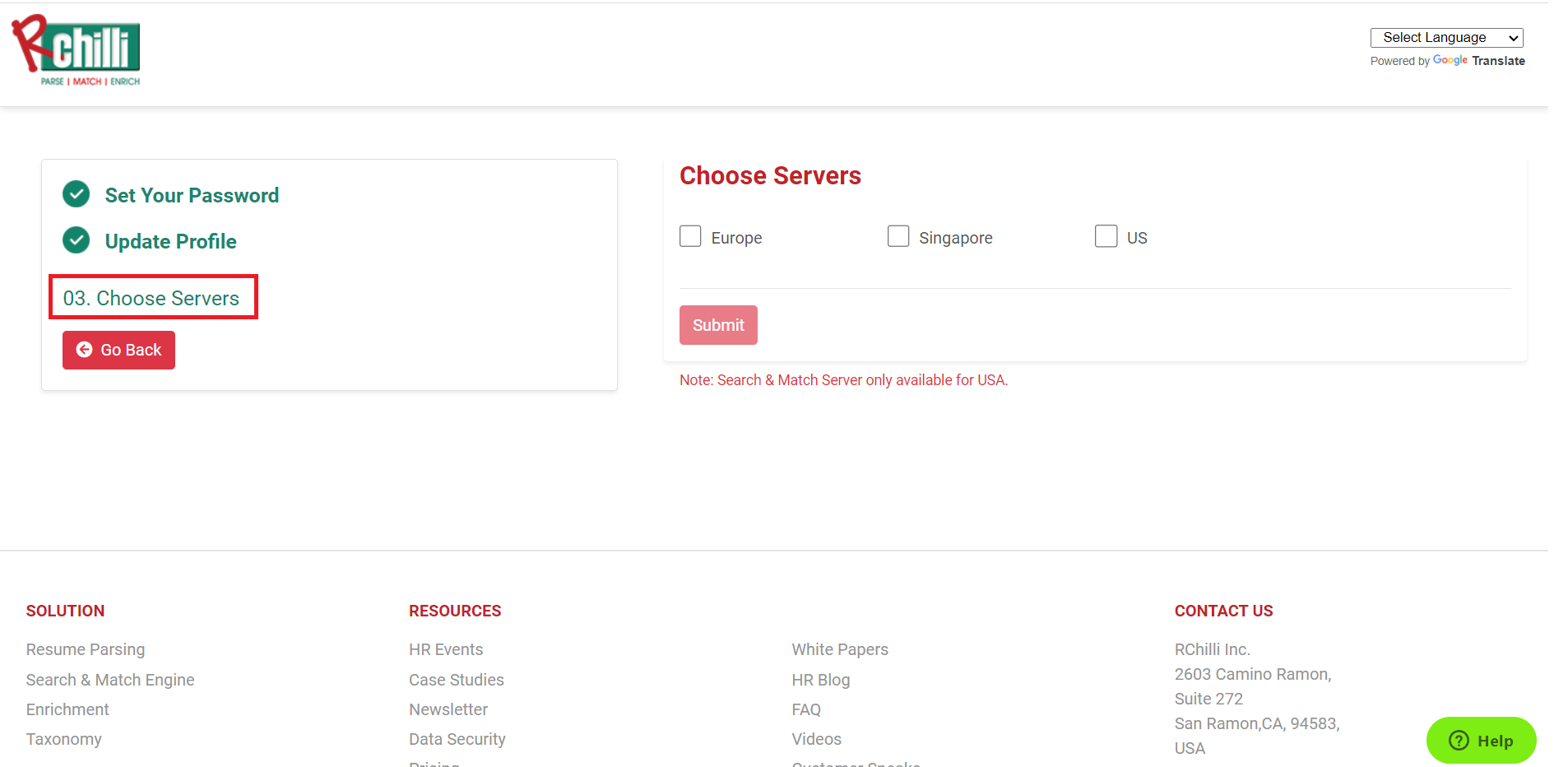 For Existing Accounts :
The existing users can choose multiple server options from their accounts by following the below steps:
Step 1: Enter your Email and Password to log in to the RChilli MyAccount panel.
Step 2: Navigate to the My Account Tab from the top panel.
Step 3: From the left tab options, click on the first option "Dashboard".
Step 4: From here you can select the server locations for the API Endpoints from the " Choose Multiple Server" option.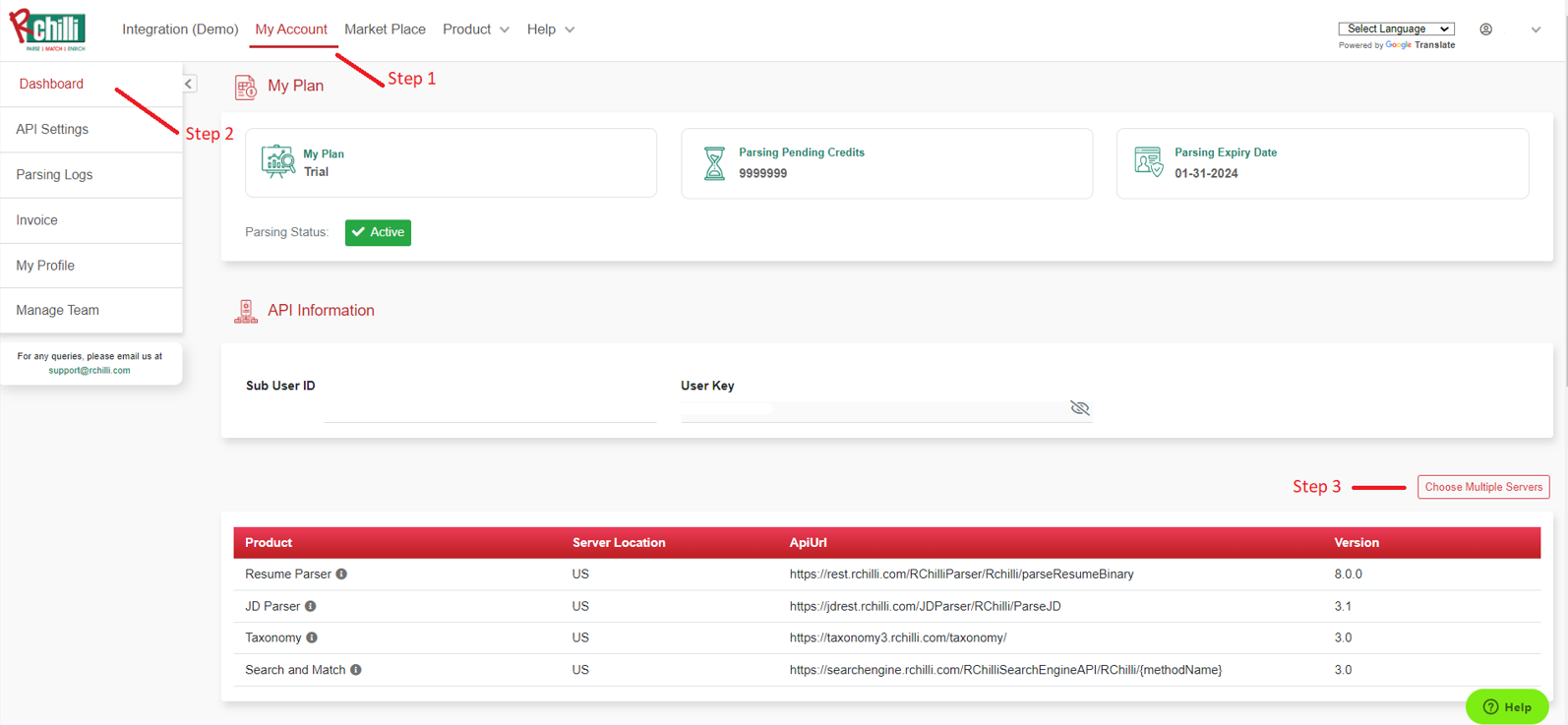 Step 5: Once you have selected the Server locations click on the "Update " option.

Note 1. Currently, server selection is only available for Resume Parser, and Taxonomy RChilli APIs.
2. The option to choose multiple servers is only available with the "Admin" Role.
3. Once the Client selects multiple servers only the RChilli Admin team can change, add or remove the server location.
How to use RChill APIs for different servers if the client has added multiple servers:
For example, if the client would like to choose another server URL for Resume Parser API then the client can choose by following the below steps :
Step 1: Navigate to the Integration(Demo) Tab from the top panel.
Step 2: Select the product( Resume Parser, Taxonomy) for which the API endpoint has to be changed.
Step 3: Choose the "Show Advanced Input" option and further choose the appropriate server URL from the dropdown.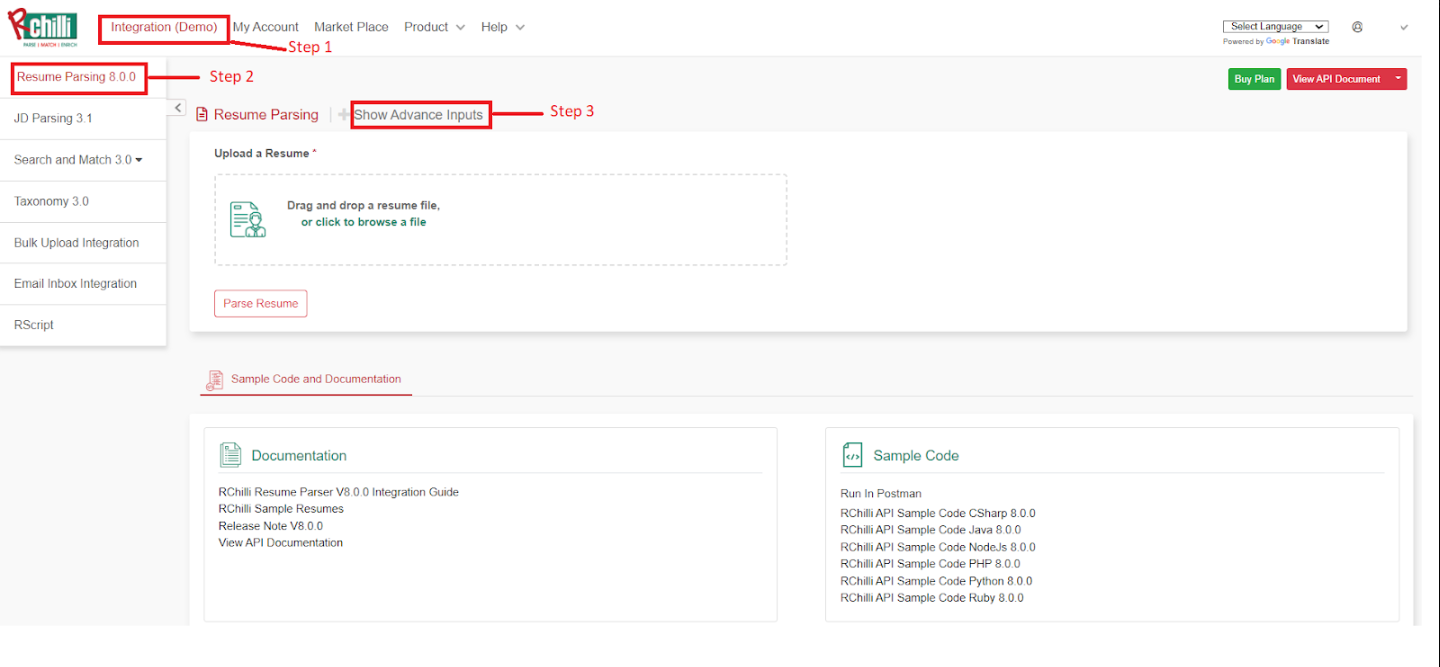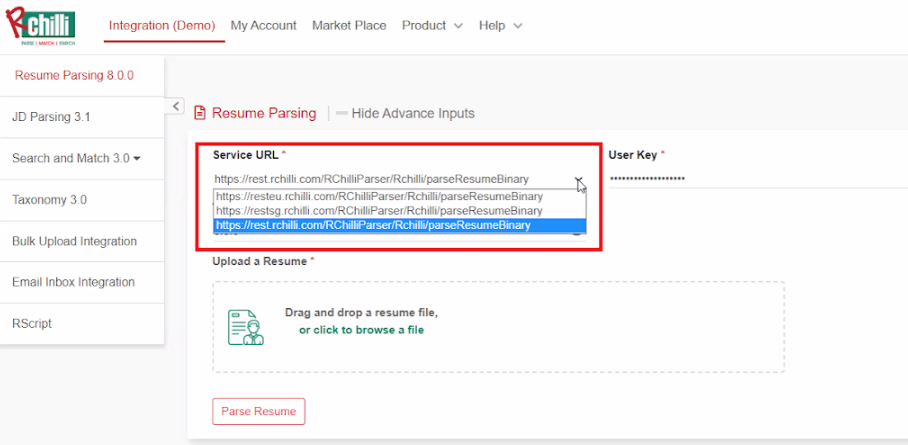 If you still have a question, you can always contact RChilli Support by creating a ticket at RChilli HelpDesk or simply by sending an email to support@rchilli.com.