Existing limitations prevent the deletion of sub-users through the My Account Panel.
But, you can deactivate the currently active sub-users from My Account and replace them with new sub-users.
Please follow the instructions in the screenshot below to deactivate the current sub-users.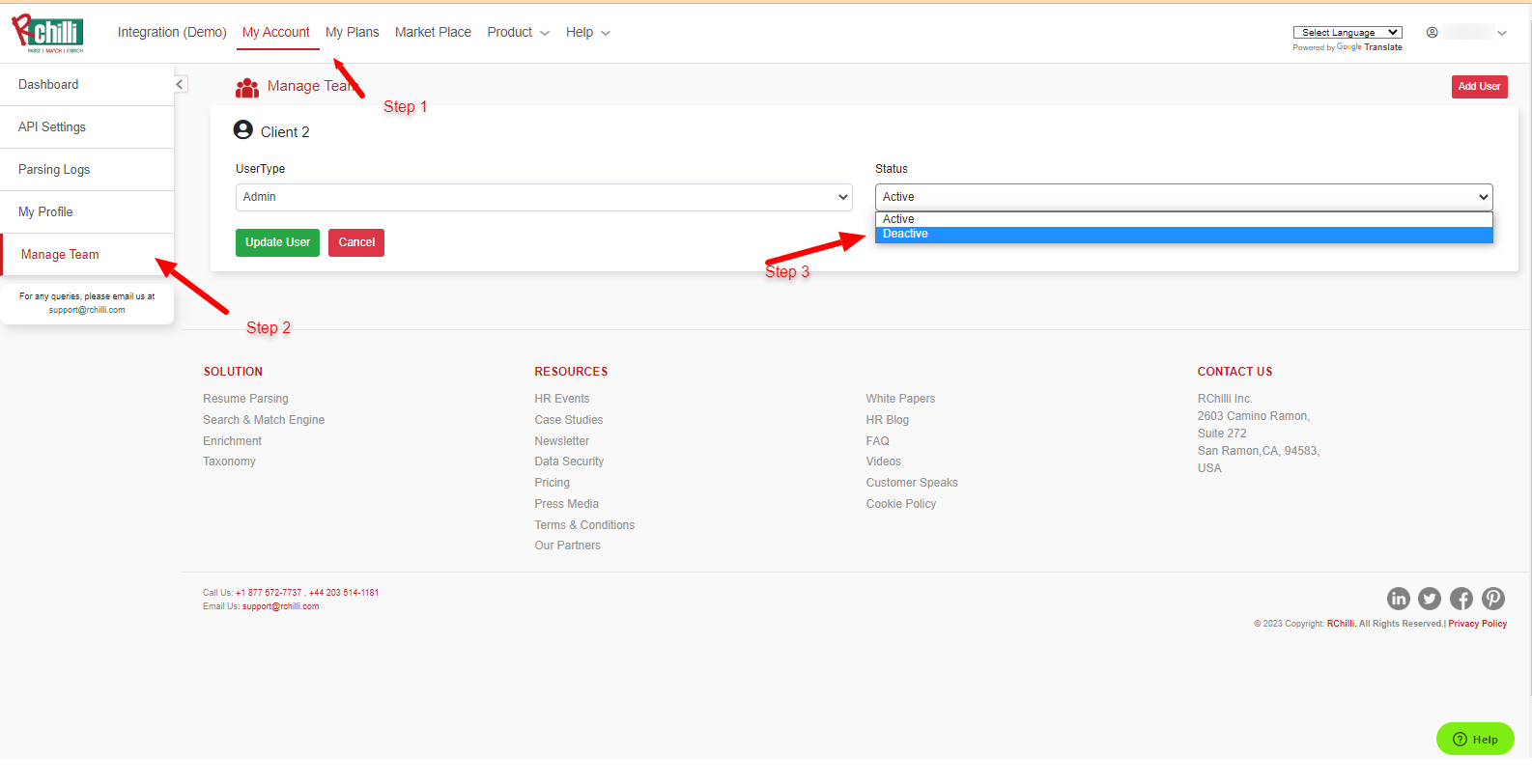 If you have any questions, you can always contact RChilli support at support@rchilli.com.