You get two options for payments: Credit Card or ACH (Automated Clearing House).
To add your payment details, navigate to the "Add Your Payment Details" page, input your preferred payment information, and then click "Next." The credit card details can be entered as shown in the screenshot below.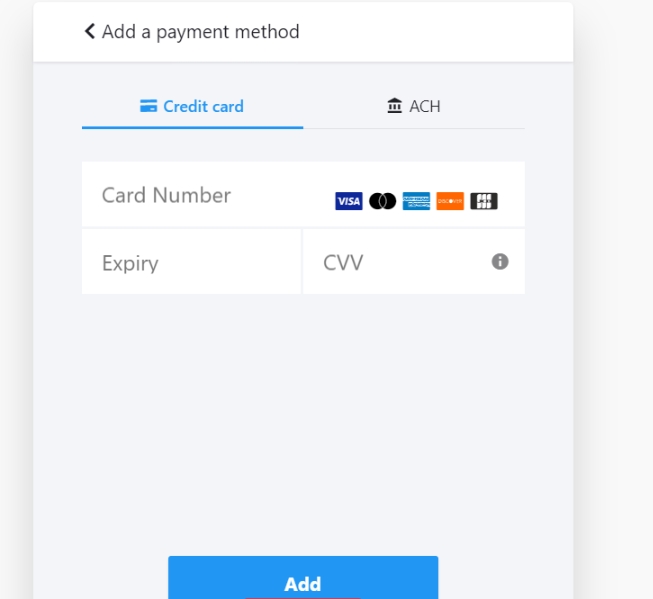 ACH Payments
The ACH payment option is exclusively available to customers based in the United States. Additionally, this payment method is only enabled for plans that are priced at $10,000 or higher for yearly subscriptions.
In case you have any inquiries, feel free to reach out to RChilli support by sending an email to support@rchilli.com.