To enable/disable OCR parsing from the My Account panel, please follow these steps:
Step 1: Click on the provided link to access the RChilli Account login page and log in to your account.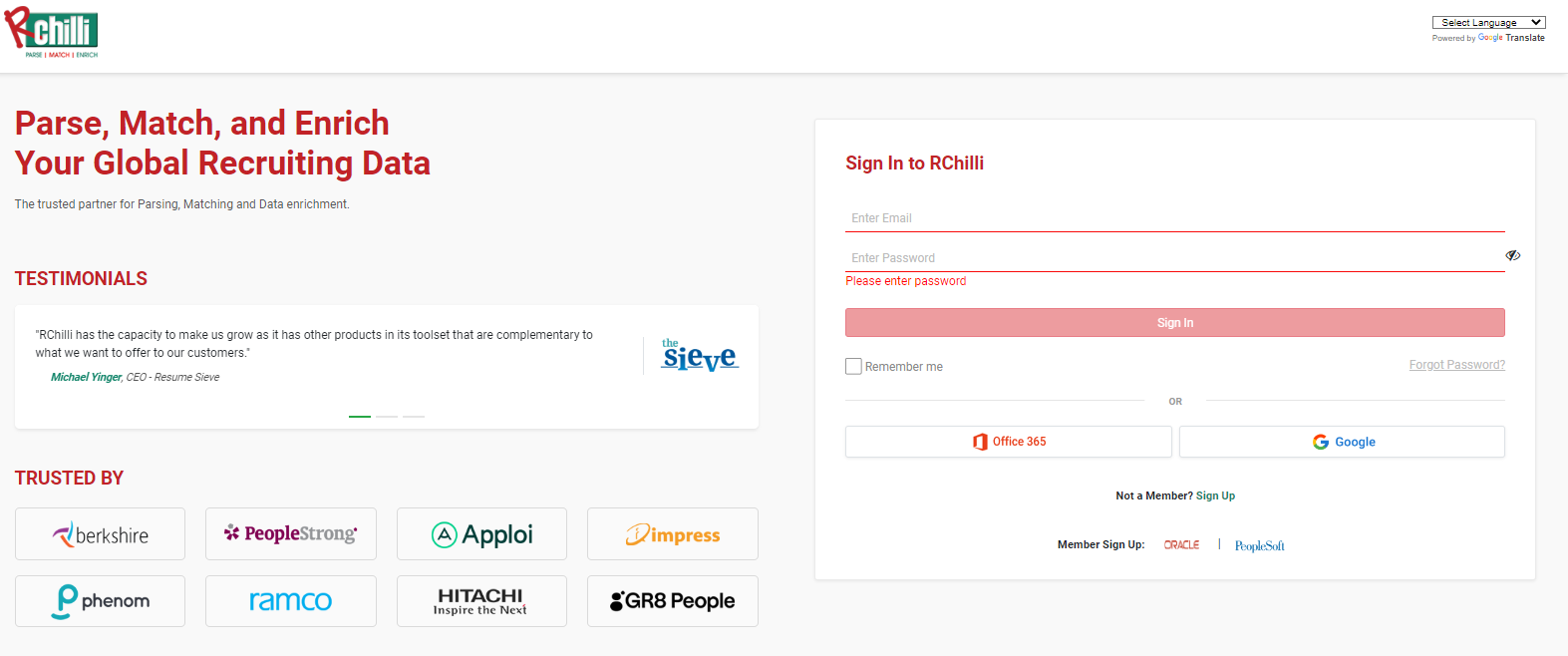 Step 2: Navigate to the My Account tab and click on the API settings option from the left menu panel, as shown in the screenshot below.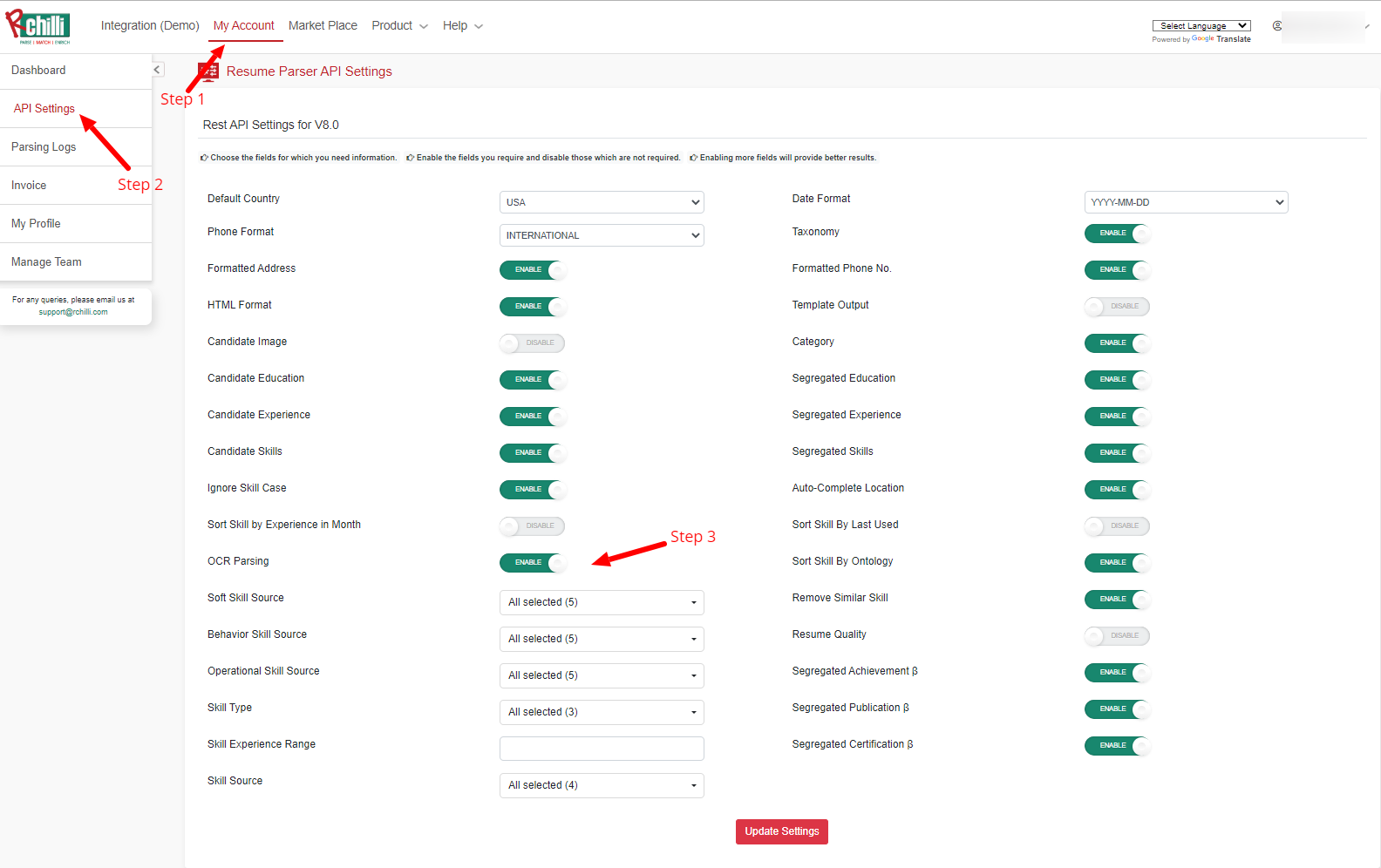 You can enable or disable OCR parsing from this page, and the credits will be utilized accordingly based on the parsing. To track the usage of OCR, you can refer to the parsing logs
If you have any further questions, please feel free to contact us via email at
support@rchilli.com
or by creating a ticket at RChilli HelpDesk. We are here to assist you.