To update the billing and shipping address, kindly proceed with the following steps:
Step 1: Access your account by visiting the MyAccount page and logging in using your email ID and password.
Step 2: Once logged in, navigate to the My Plans Tab.
Step 3. Now click on Manage Subscription as shown below in the screenshot.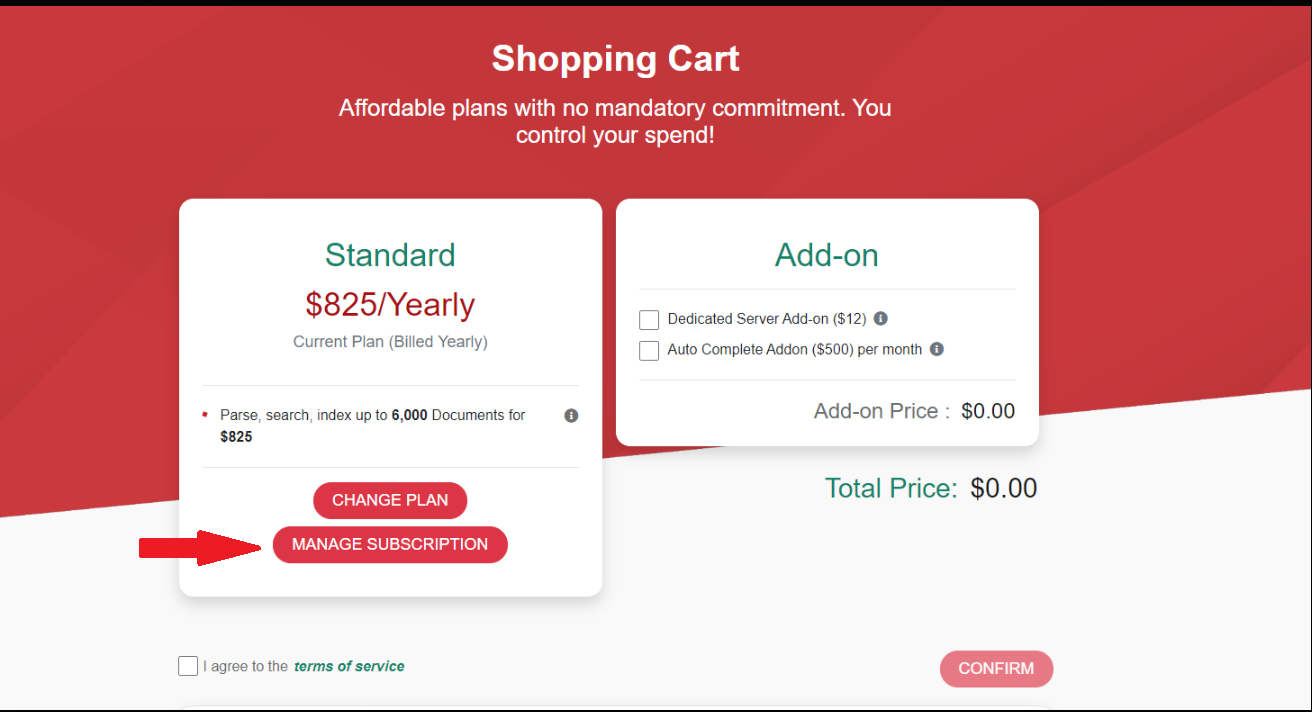 Step 4. A new window will appear, showing the options for Billing and Shipping Address. Click on the Billing and Shipping Addresses.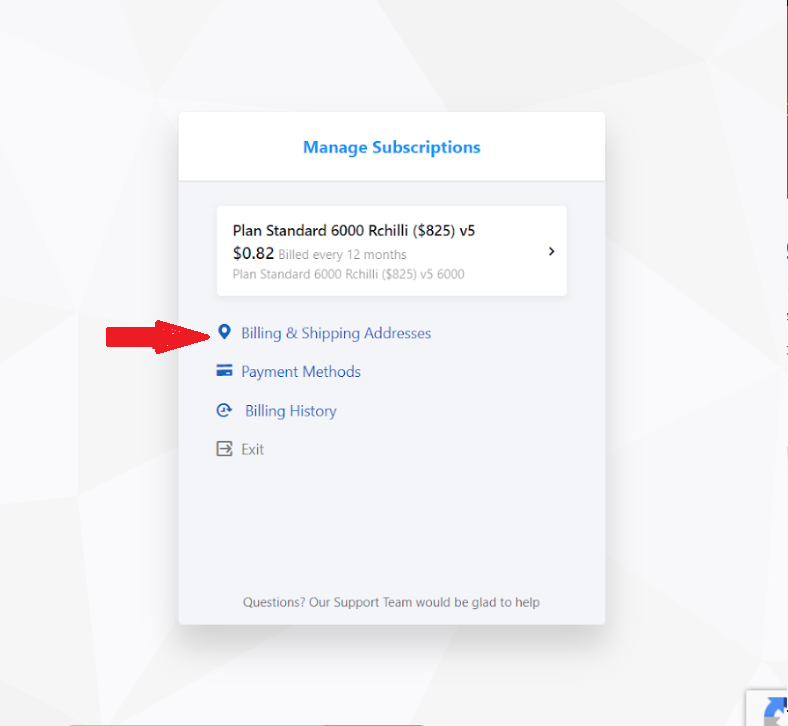 Step 5: From here update the shipping and billing addresses accordingly.
If you have any questions, you can always contact RChilli Support via creating a ticket at RChilli HelpDesk or by sending an email at support@rchilli.com.