To upgrade the plan, please follow the below-mentioned steps:
Step1:- Login to RChilli MyAccount using the credentials given by the RChilli team.
Step2:- Go to the 'My Plans' tab at the top.

Step3:- Click on the "Change Plan button" to see further options.

Step 4:- Choose any plan as per your need and click on the "Select button" to proceed further.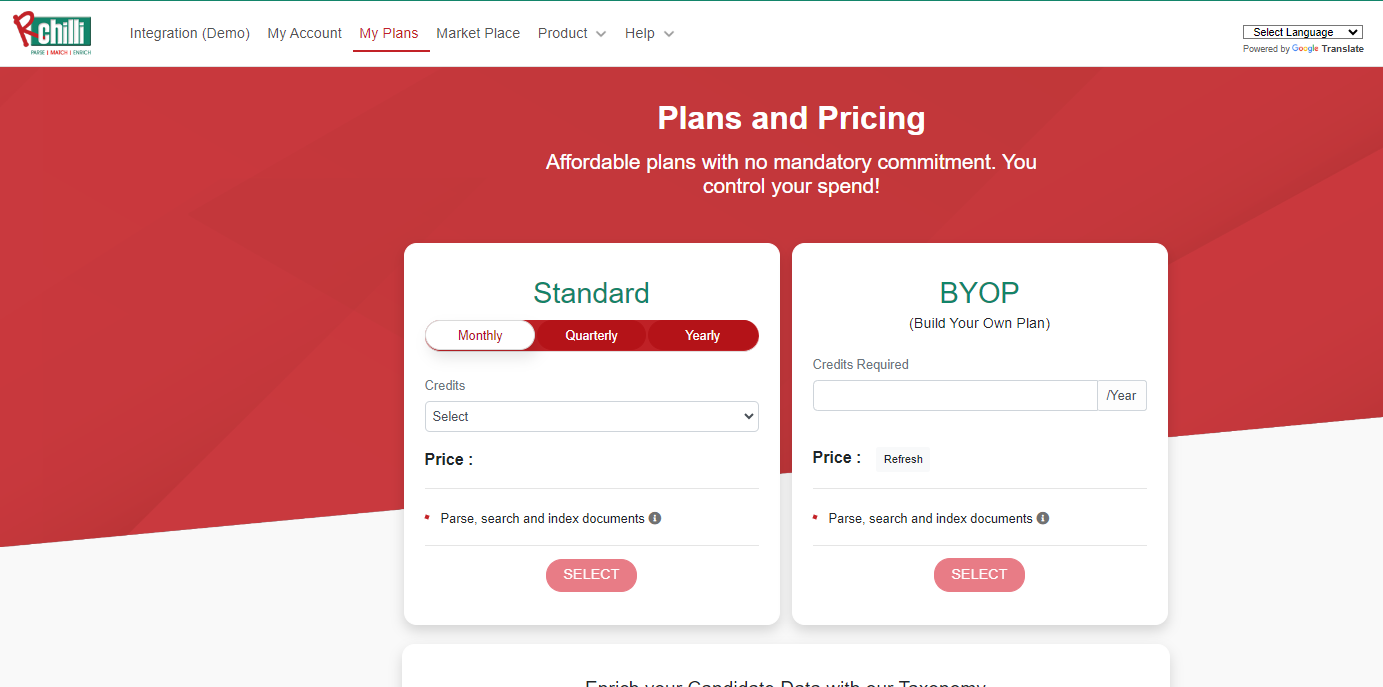 Step 5:- Select the terms and click on the "Checkout button" to complete the process. Once you complete the steps, you will be able to see your updated plan under "My plans" and "Dashboard."
Note: Please be aware that if you have remaining credits on your current plan and you've initiated the plan upgrade process, your new plan will not activate immediately. Instead, our system will schedule its activation for a specific date or time when you've exhausted all your credits from the current plan. On that scheduled date, our system will automatically activate your new plan. To view the schedule, click the "Manage Subscription" button, select your current plan, and you will find your scheduled plan activation details there.
For more details please visit our Knowledge Center
If you still have a question regarding the plan, you can always contact RChilli Support via creating a ticket at RChilli HelpDesk or simply by sending an email at support@rchilli.com.