To check for your Parsing Logs or Usage, Please follow the below-mentioned steps:
Step 1: Log in to RChilli MyAccount by using the credentials email id and password.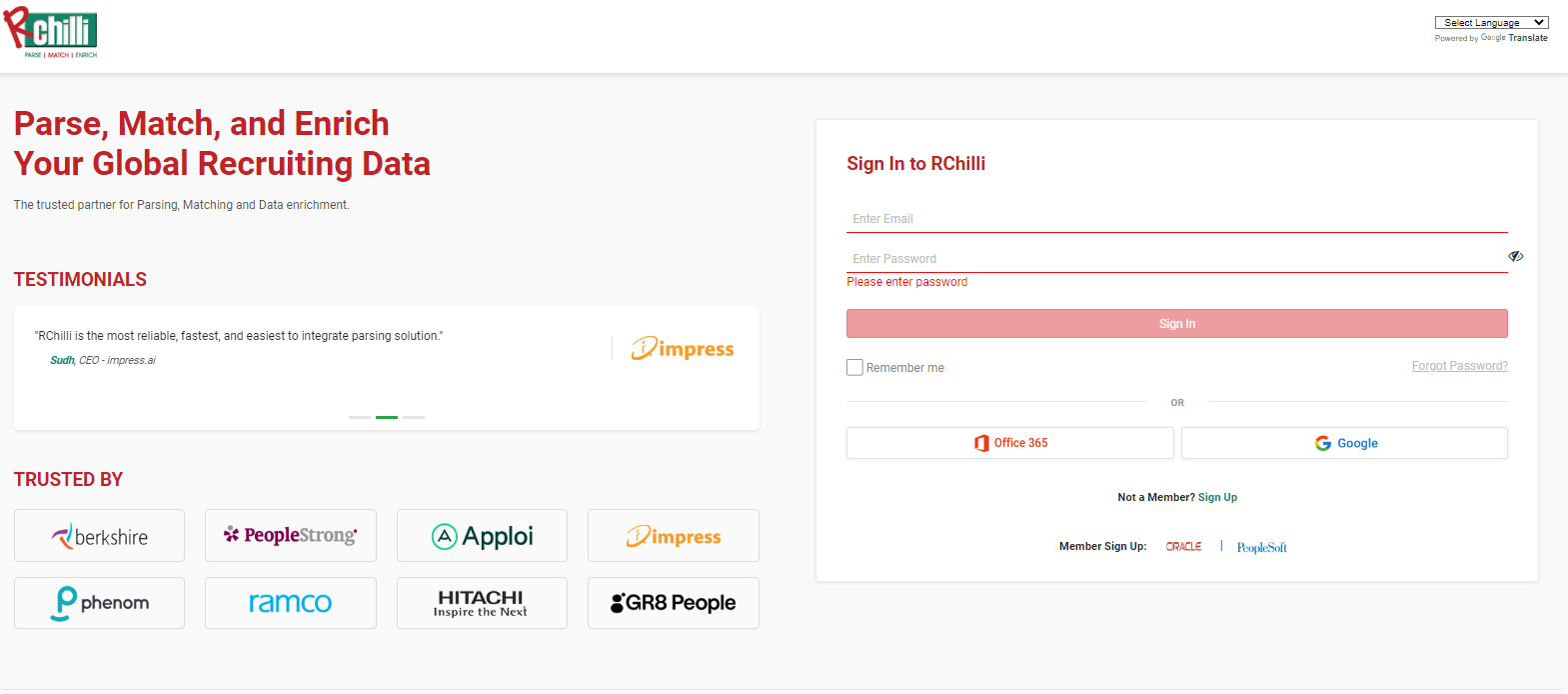 Step 2: Navigate to the My Account tab and further select the parsing logs option from the left menu bar.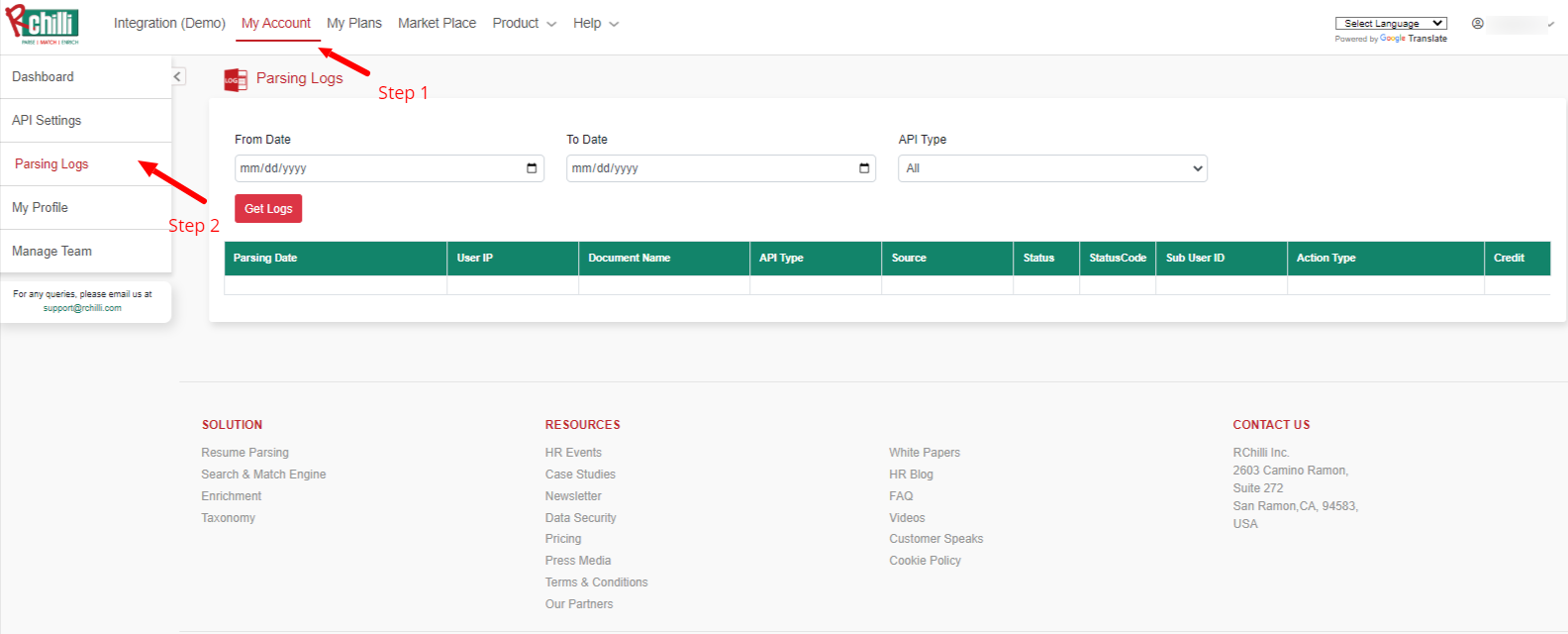 Step 3: Choose a date range to view parsing usage statistics. After selecting the API type, such as JD, Resume, Search and Match, or Taxonomy, you can refine your selection by choosing the Status, source, action type, and Sub user ID.
You can also download the logs in CSV format from this page.
If you need assistance with your parsing statistics, you can contact RChilli Support by creating a ticket at RChilli Helpdesk or by sending an email to support@rchilli.com. The Support Team will be happy to assist you in retrieving your parsing stats.