To parse a resume, simply follow the below-mentioned steps:
Login to RChilli MyAccount using the credentials provided by RChilli Team (Username and Password).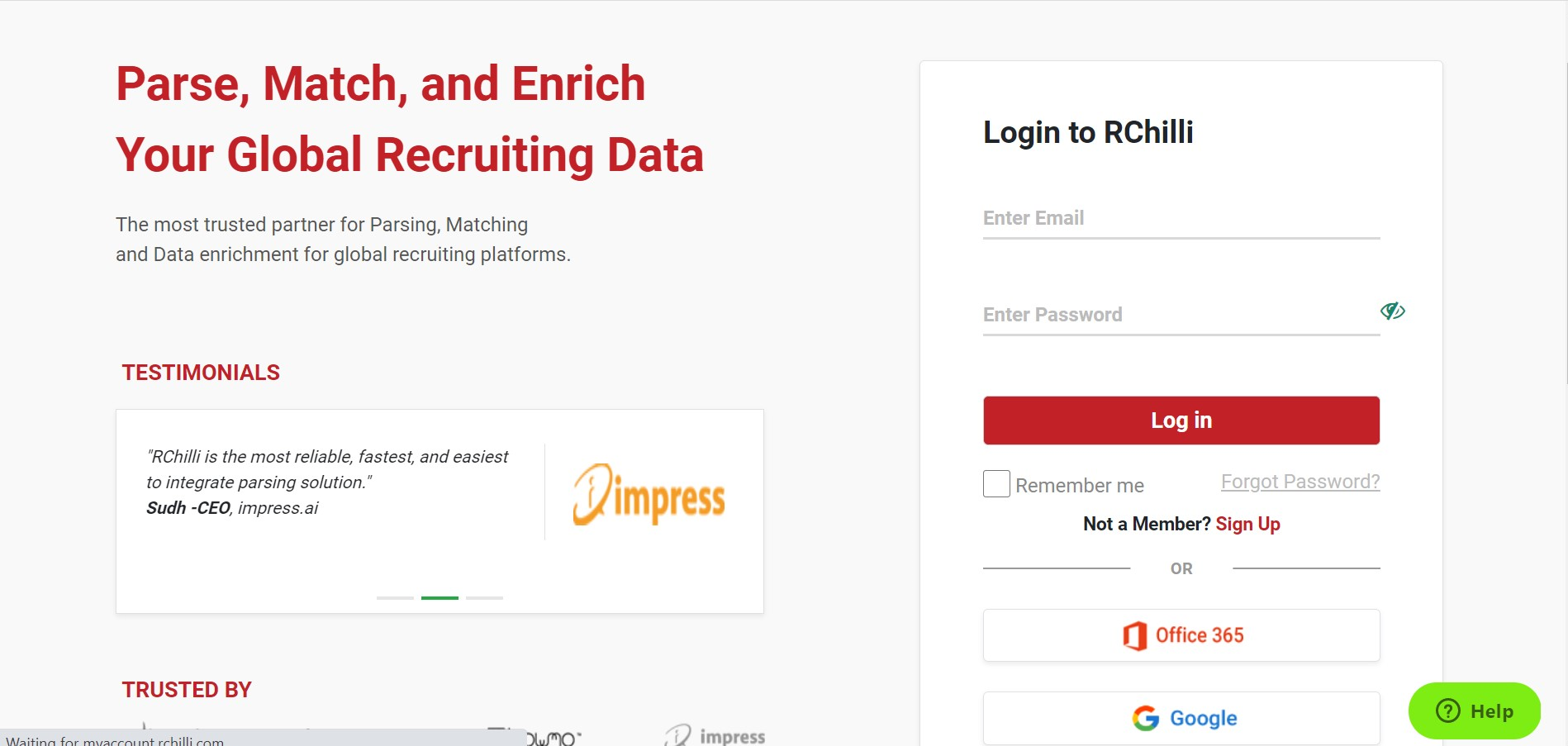 Go to the Integration (Demo) menu at the top and select the Resume Parsing tab.

Choose a resume from your desktop or anywhere and then parse it.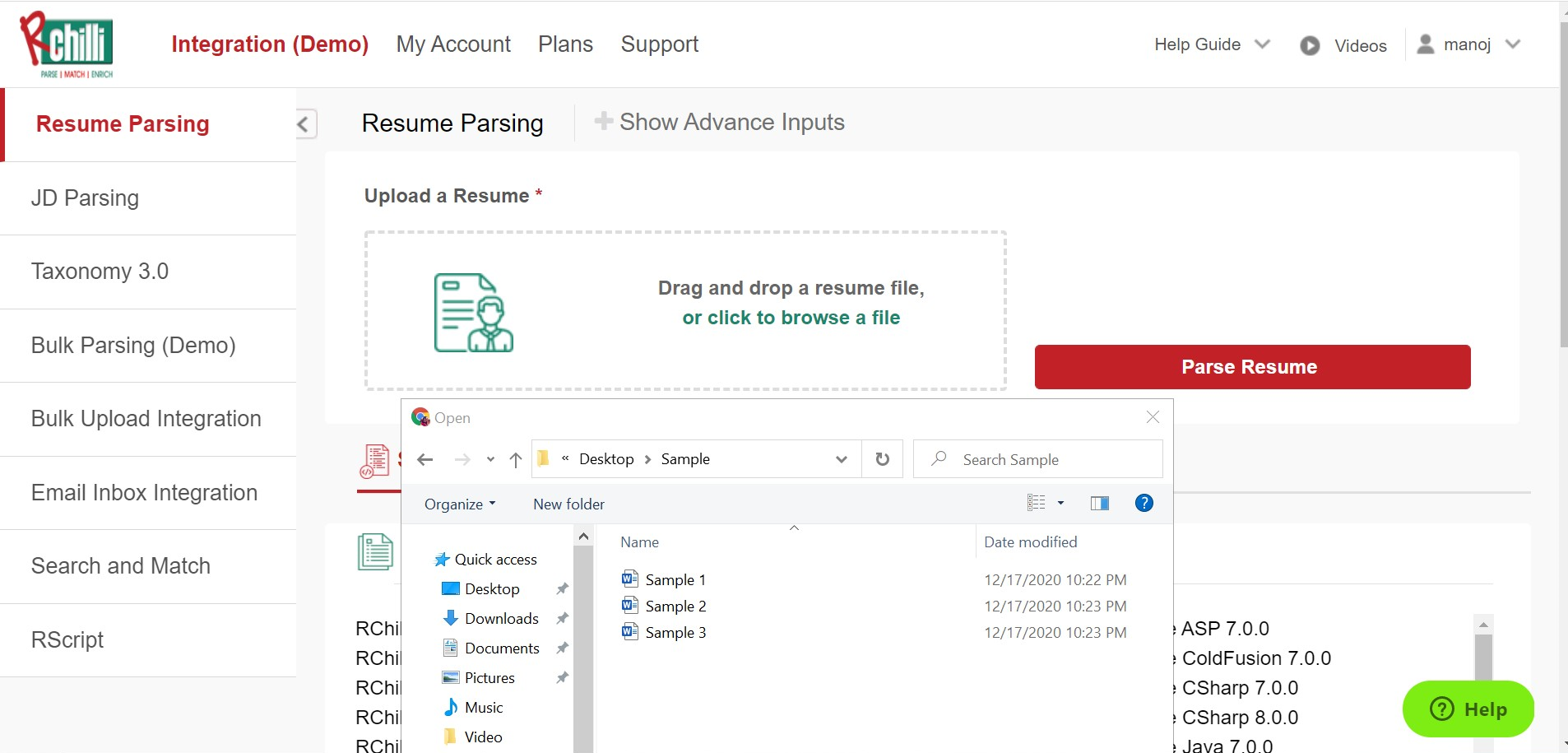 Once you parse the resume, you will get the candidate details in the data fields. The data fields are classified under these categories like Overview (Personal Information), Experience, Qualification, Skills, Others.
Overview:-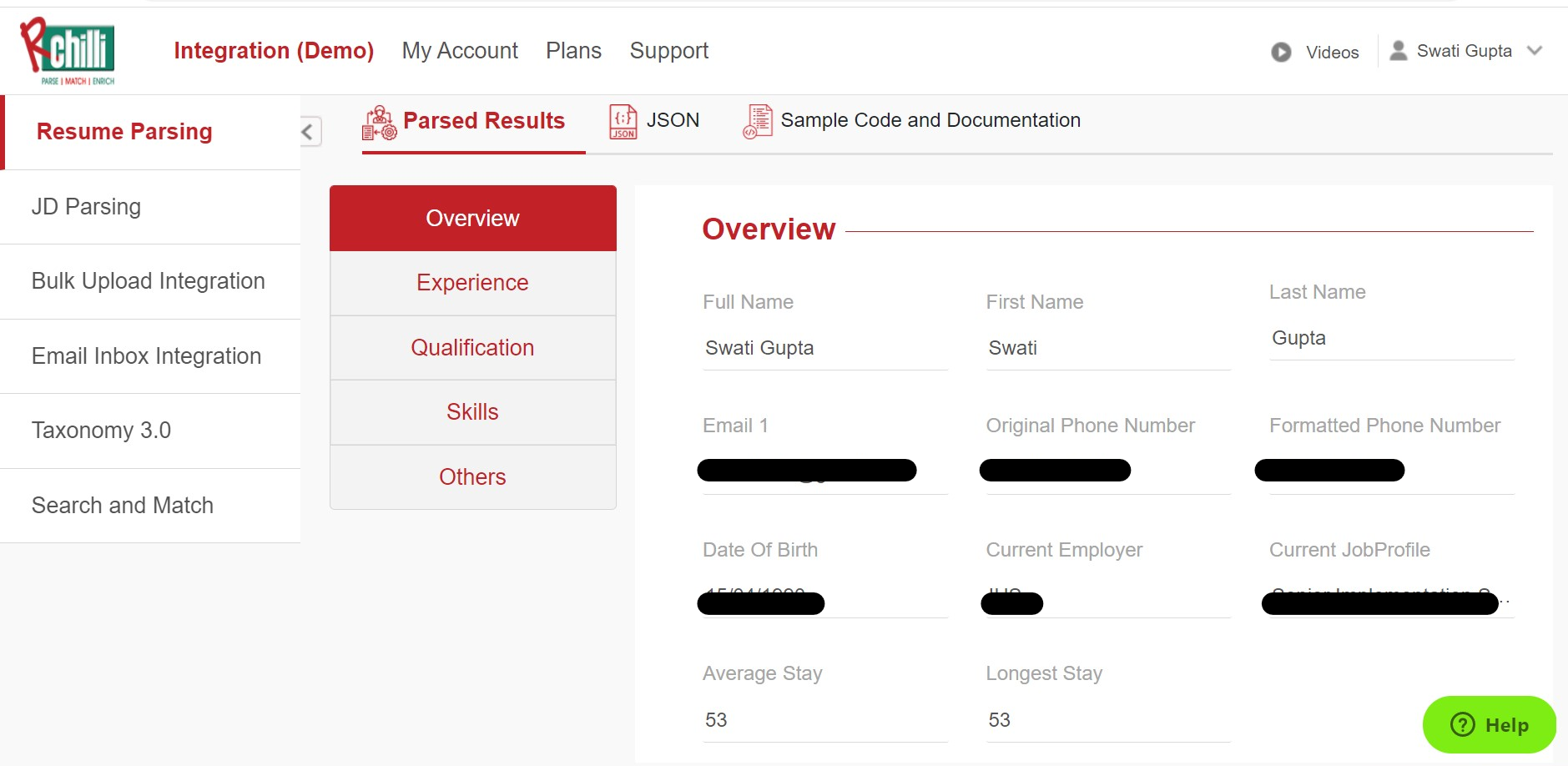 Experience:-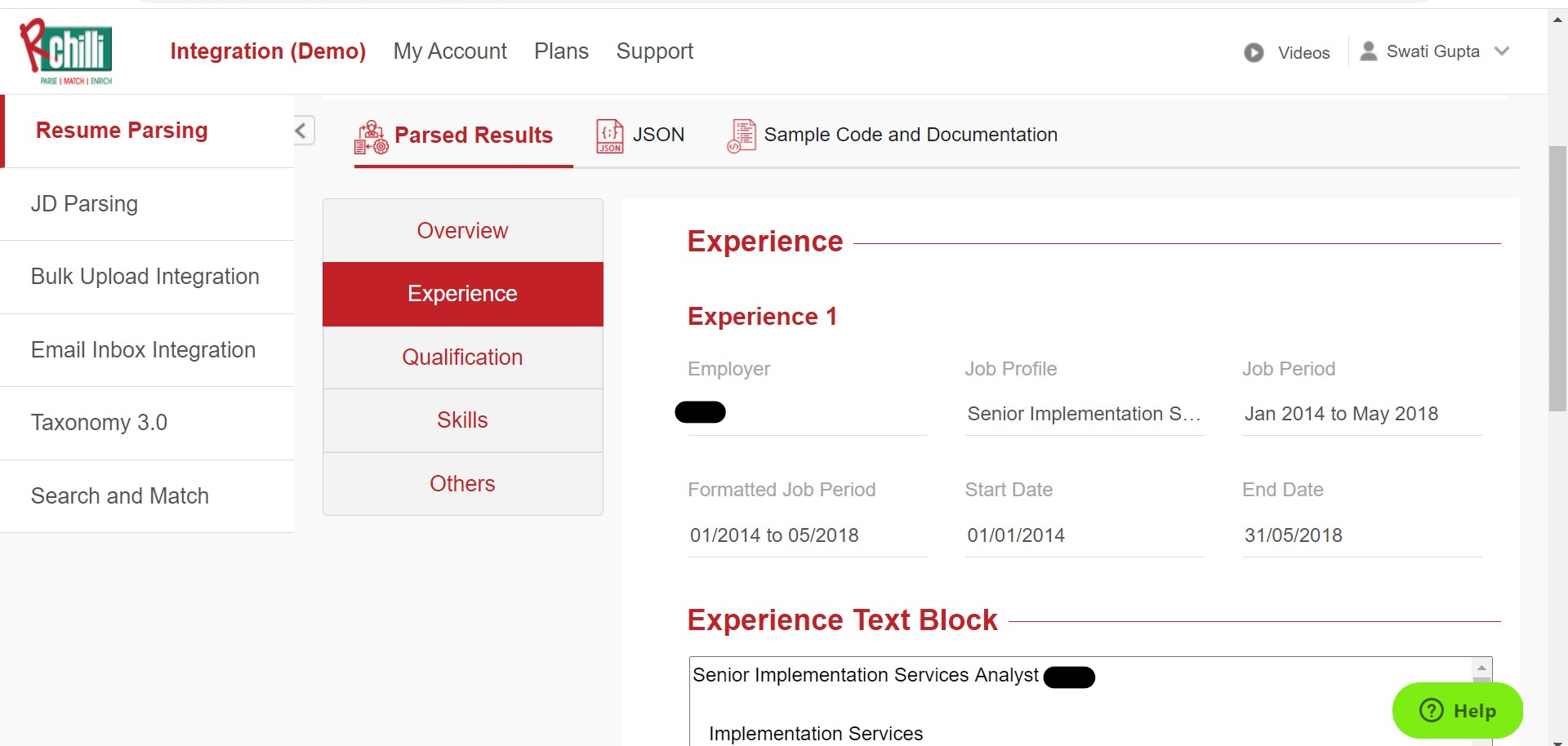 Qualification:-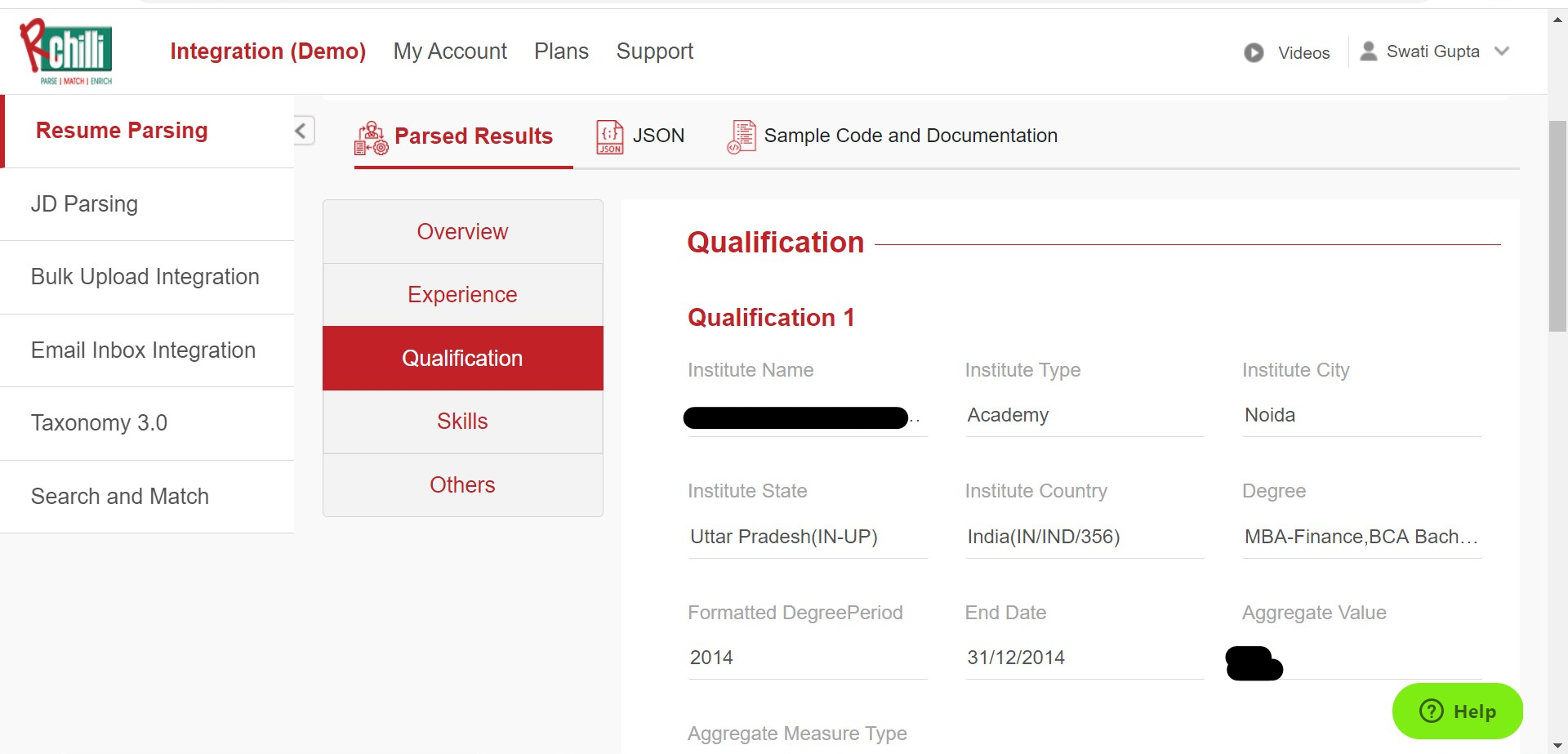 Skills:-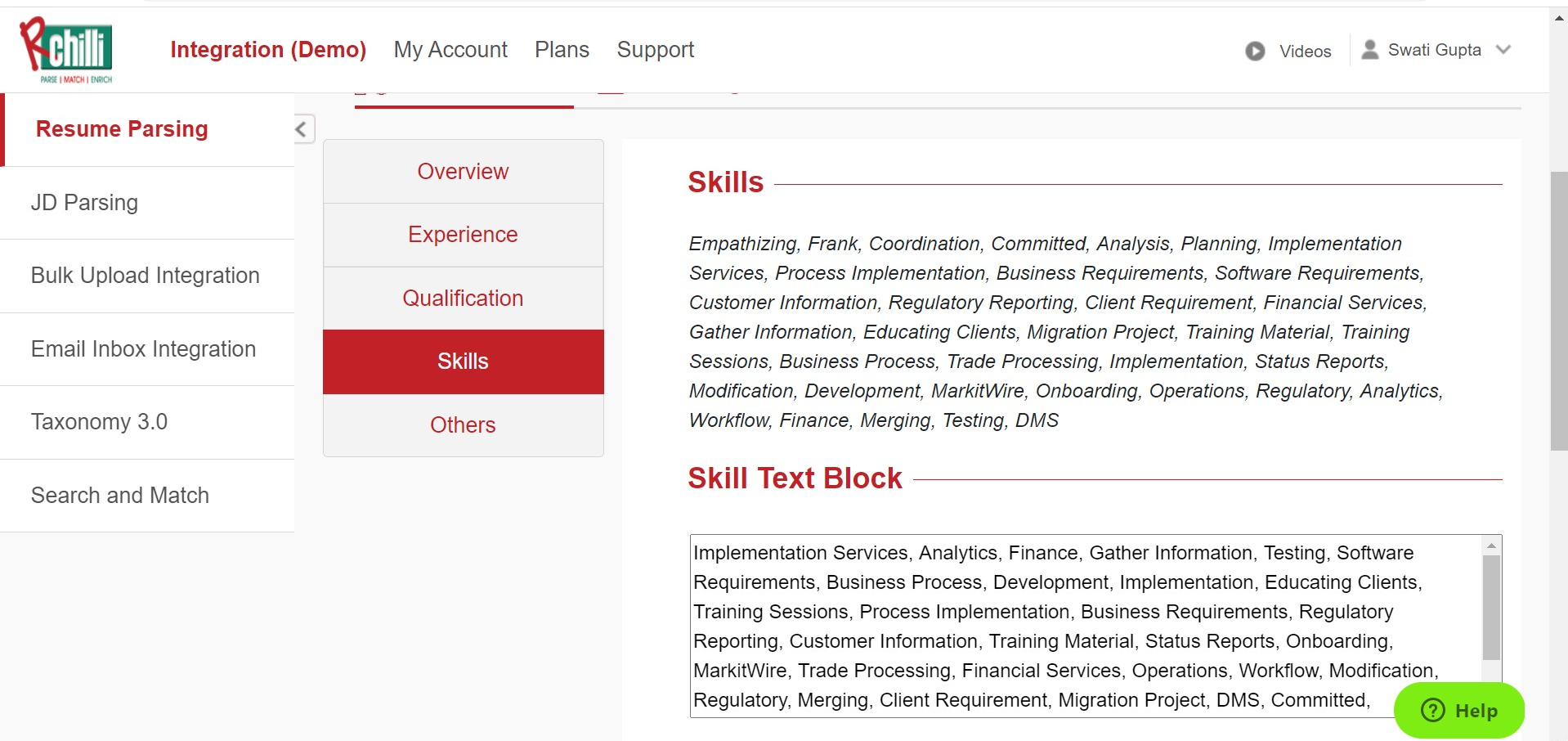 If you still have any queries pertaining to integration, you can always contact RChilli Support via creating a ticket at RChilli Helpdesk or simply by sending an email at support@rchilli.com.