Now you can get all the required sample codes and documents at RChilli MyAccount. All documentation, product notes/add-on features, and sample codes are shared in the panel. To get the sample codes and document, just follow the below-mentioned steps:
Step1: Go to RChilli MyAccount and log in to your account by using the credentials provided by the RChilli Team.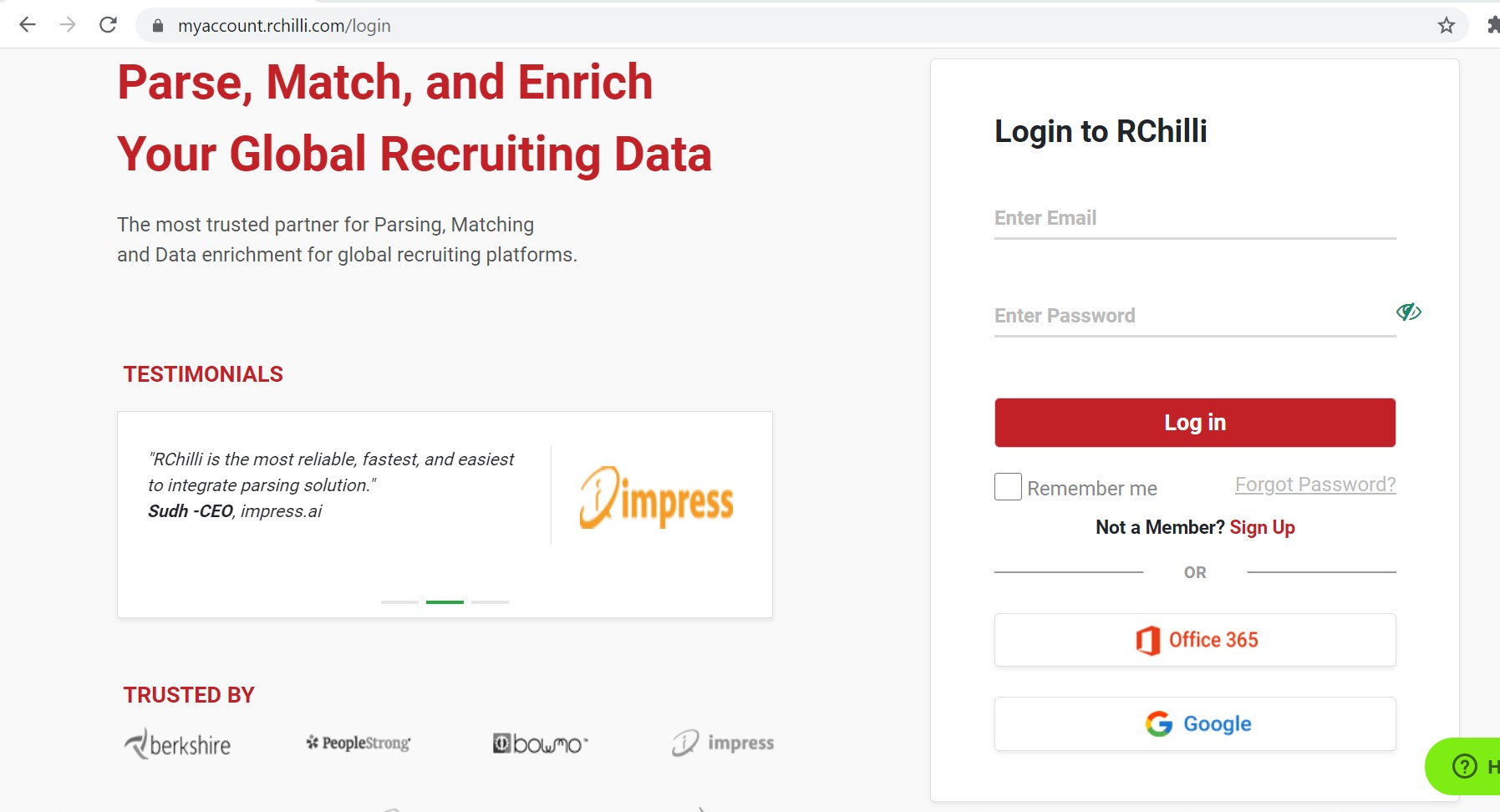 Step2: Go to the 'Integration' tab at the top right-hand side.
Step3: Scroll-down. In this panel page, you can view the Sample Codes and Documents. Click on the Sample Codes and Documentation that you wish to see.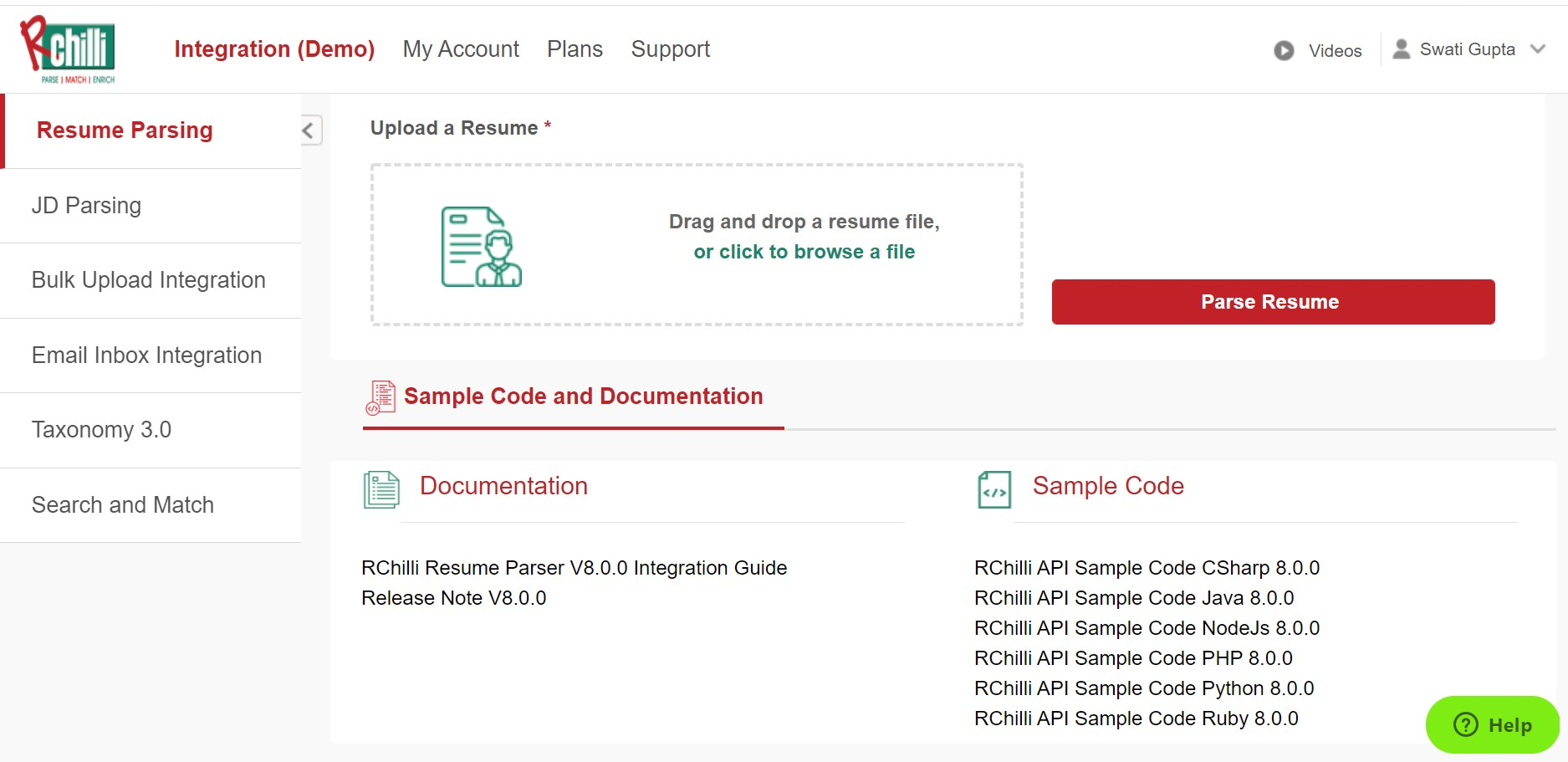 If you still have a question, you can always contact RChilli Support via creating a ticket at RChilli HelpDesk or simply by sending an email at support@rchilli.com. The support team will provide you the Sample codes required.