Resume parsing is a process that converts an unstructured form of resume data into a structured format. Resume parser, also termed as CV parser, is a program that analyses a resume/CV data and extracts into a machine-readable output such as XML, JSON. With the help of resume parsing software, it becomes easy to store and analyze resume data automatically.
Step 1. Upload the resume from a desktop or folder.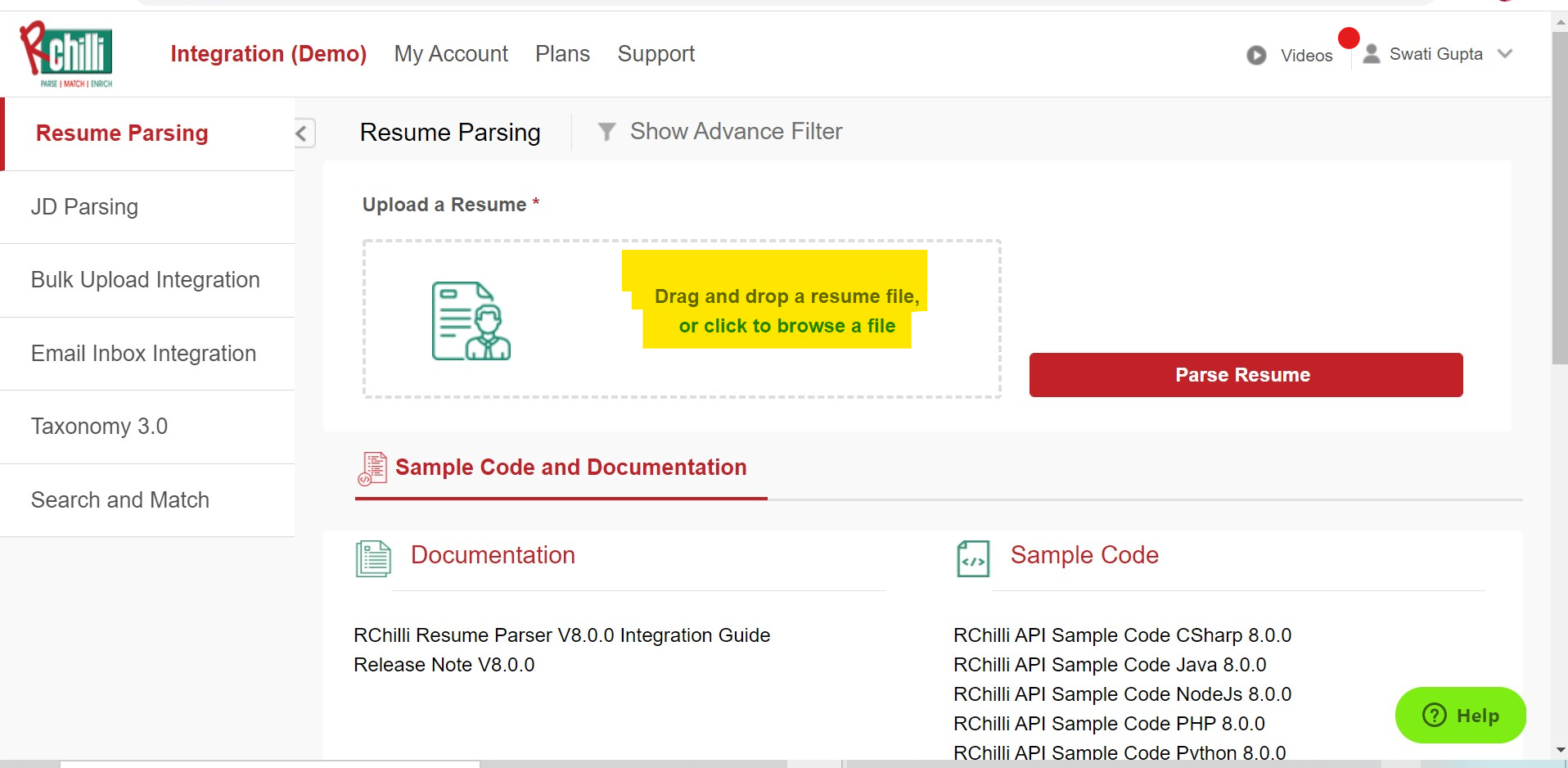 Step 2. Parse resume with just a simple click on the 'Parse Resume' button.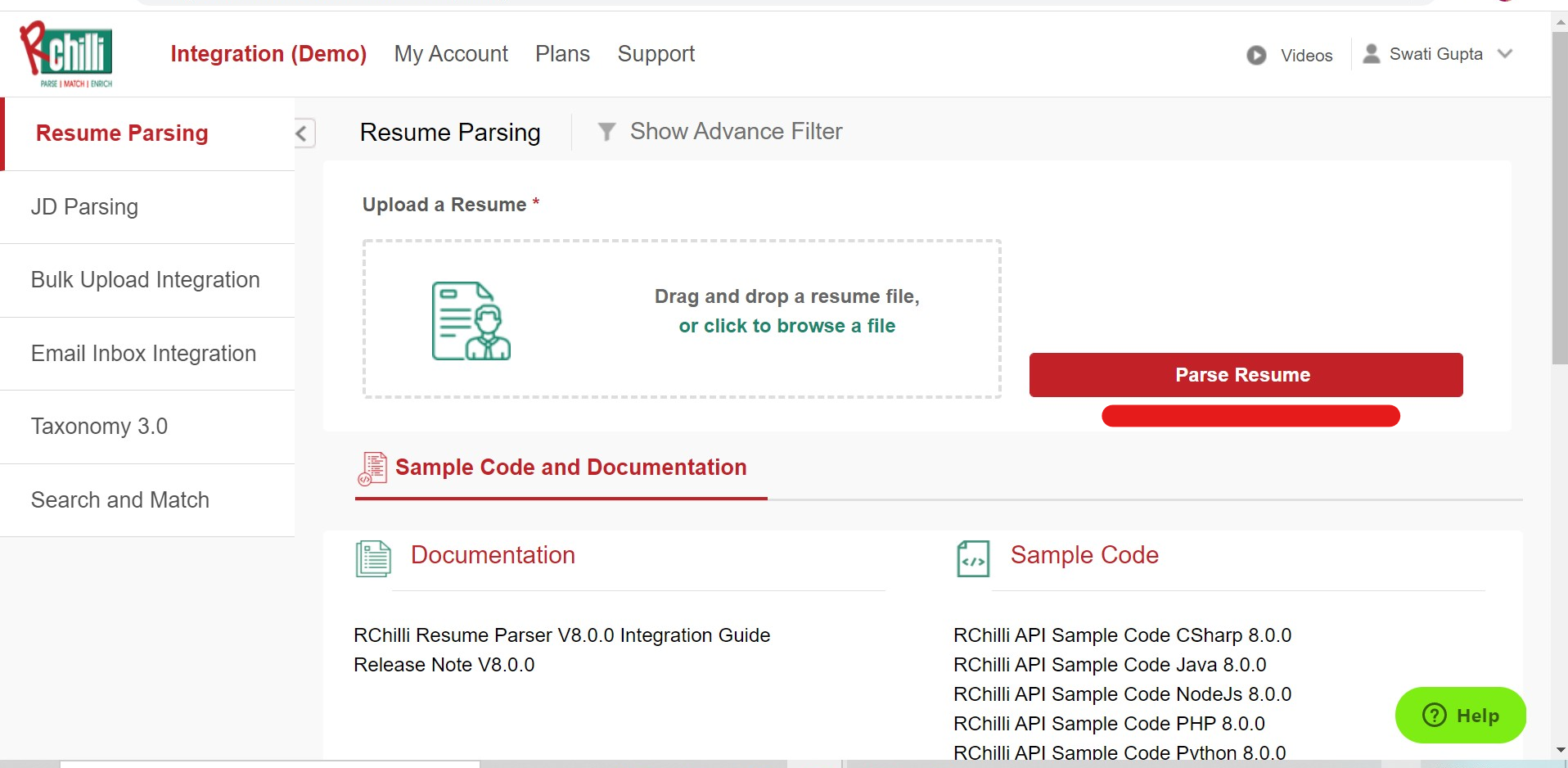 Step 3. RChilli API extracts that document into 140+ fields. You just need to click on the required tab to get the desired results.
Personal Information block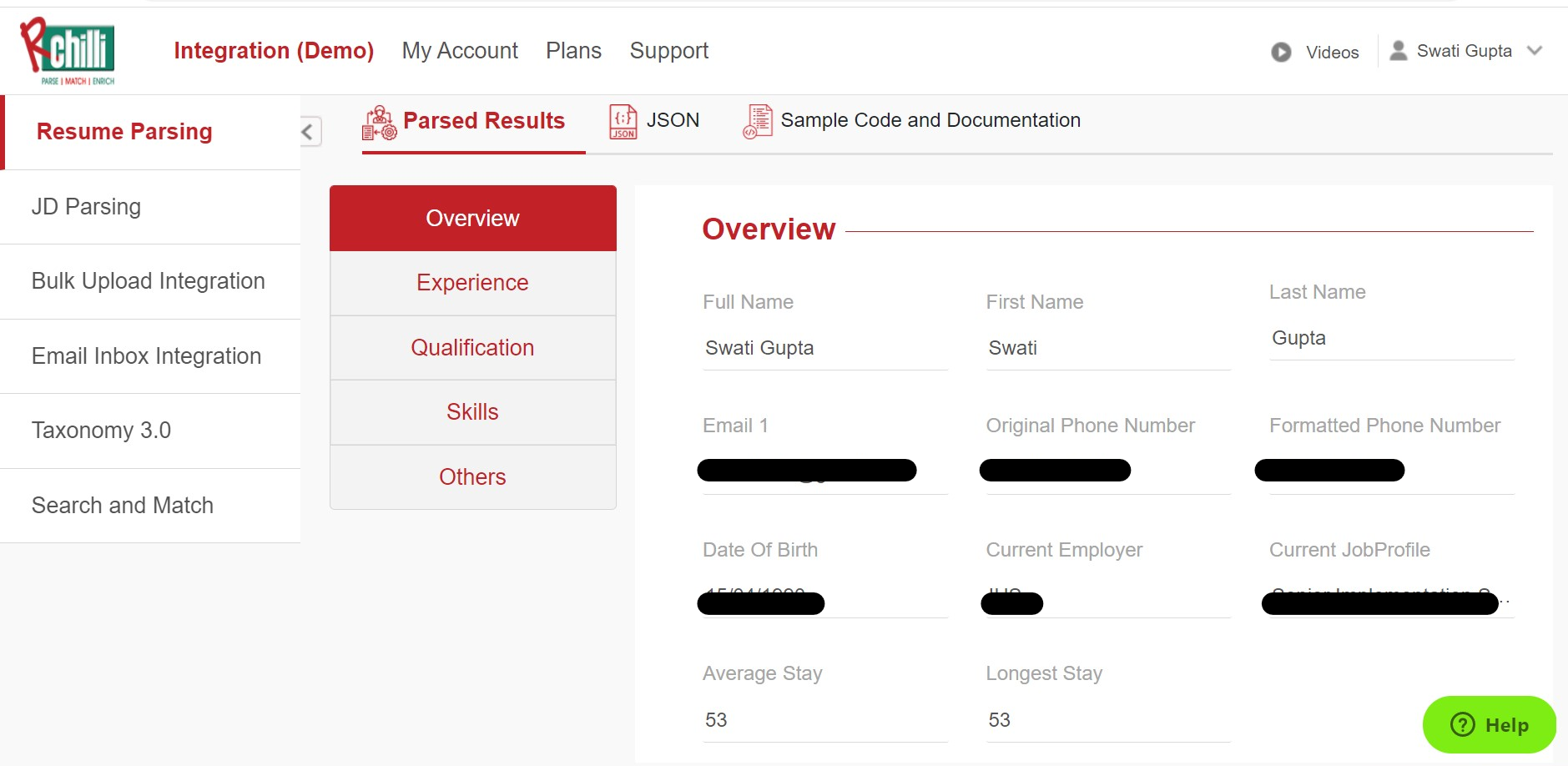 Experience Block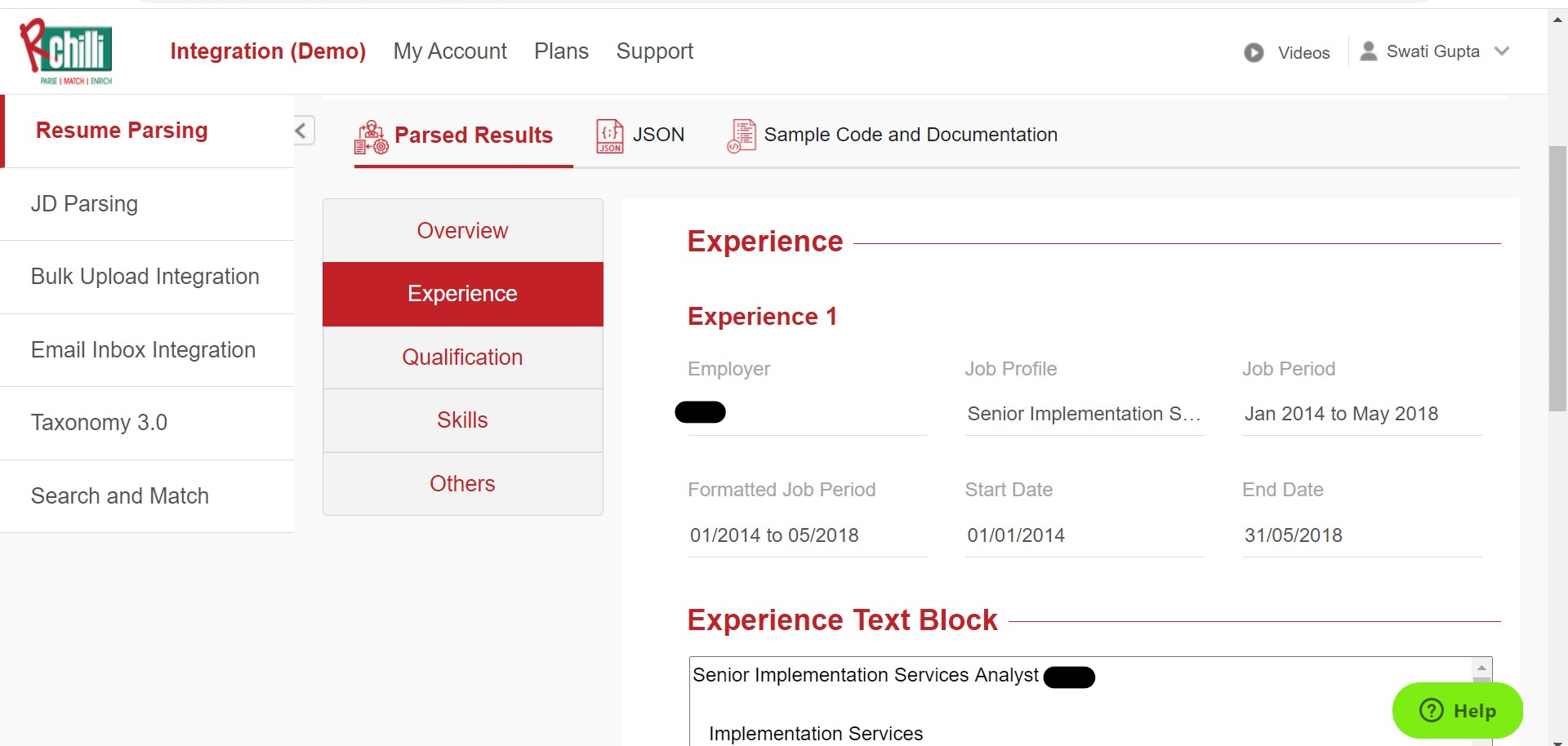 Qualification Block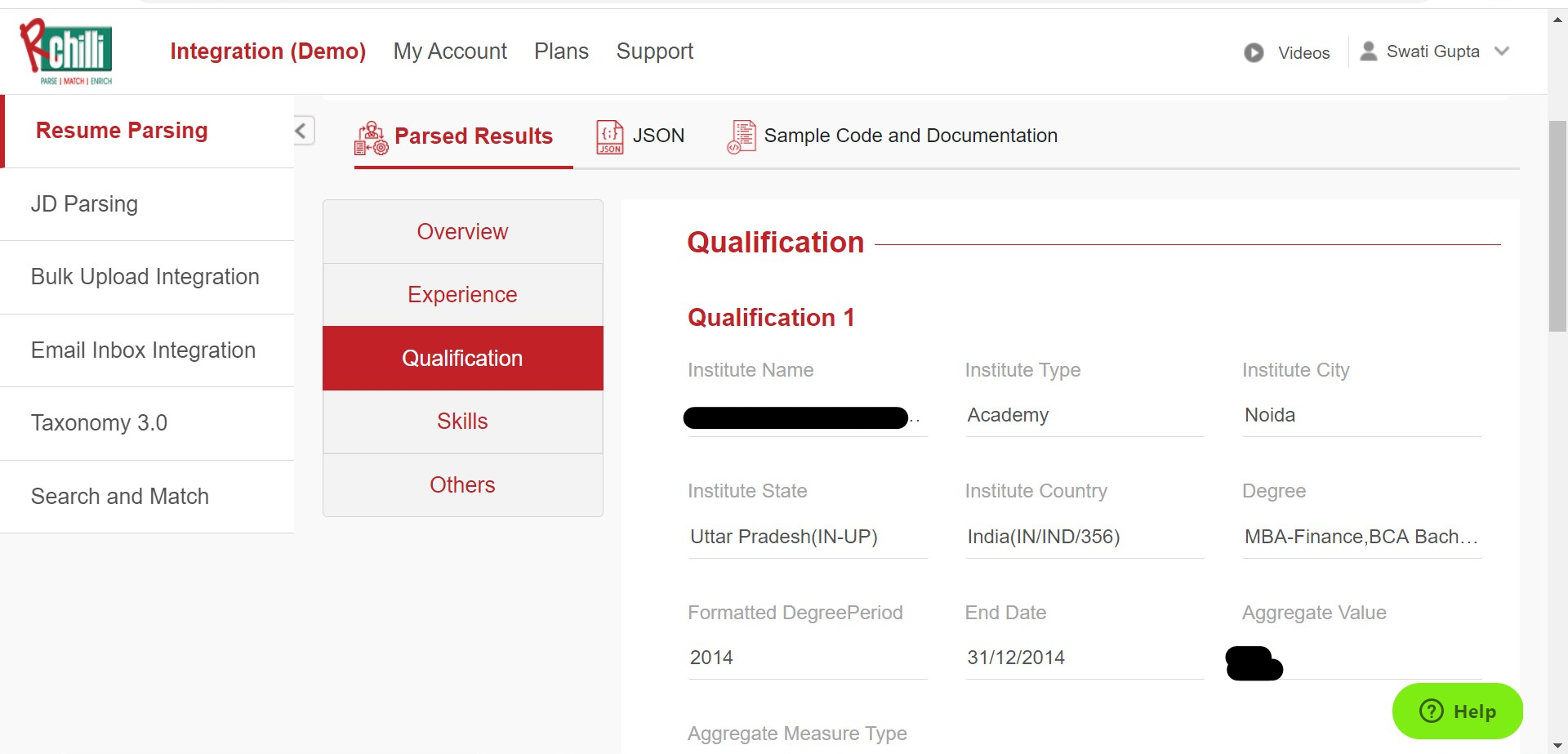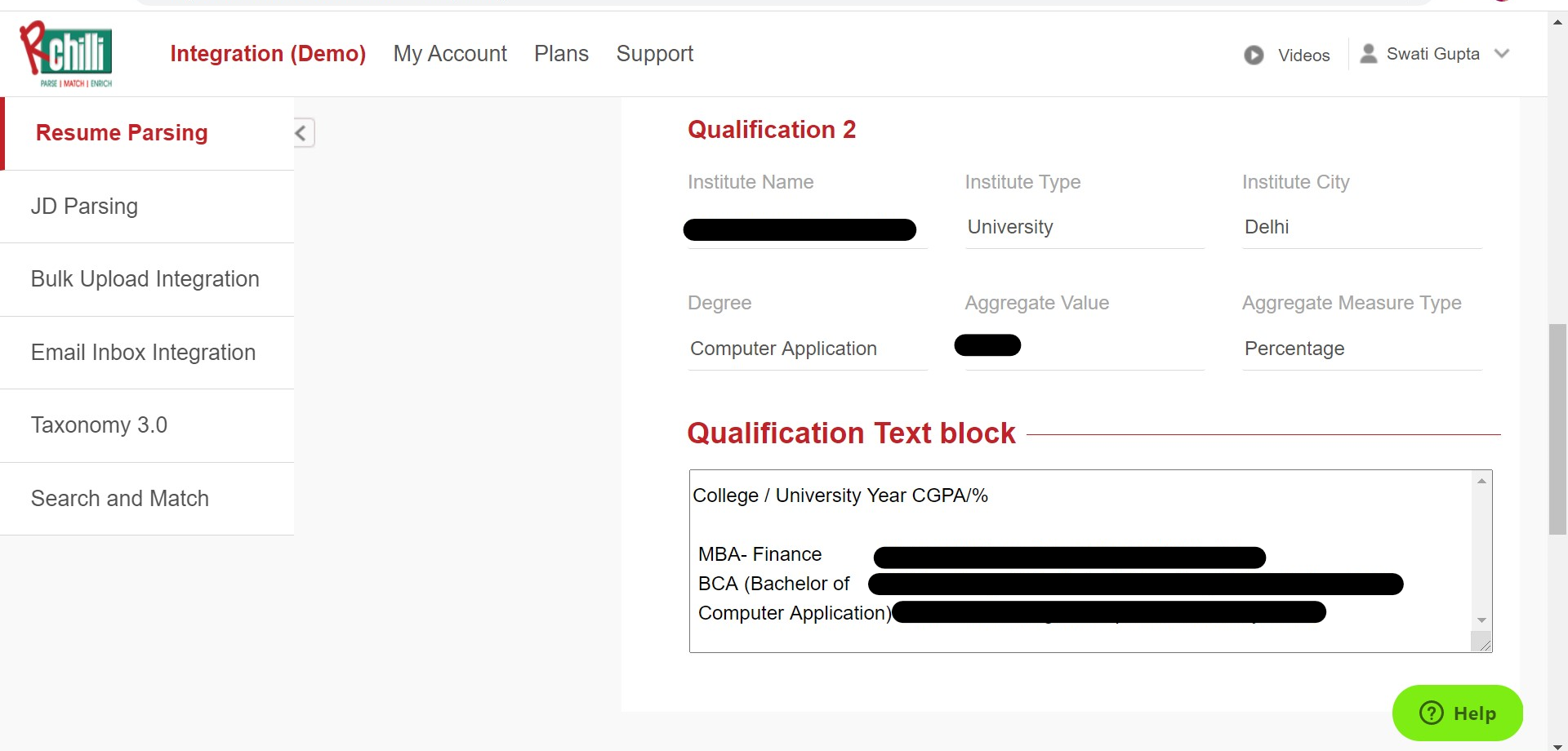 Skills Block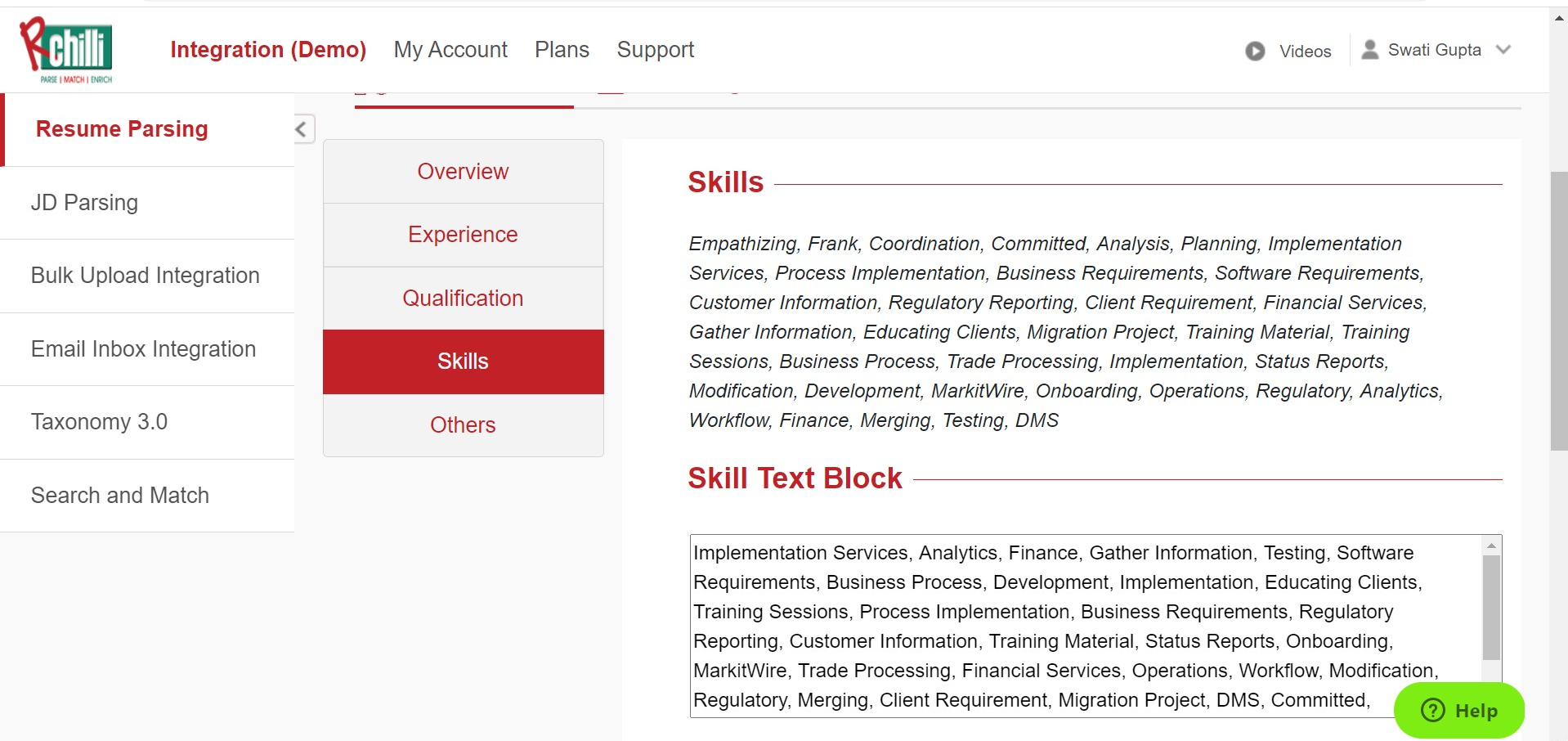 Step 4. RChilli parsed results are displayed in JSON at the user interface. It is available in Beautify as well as Raw format.
RChilli Parsed Results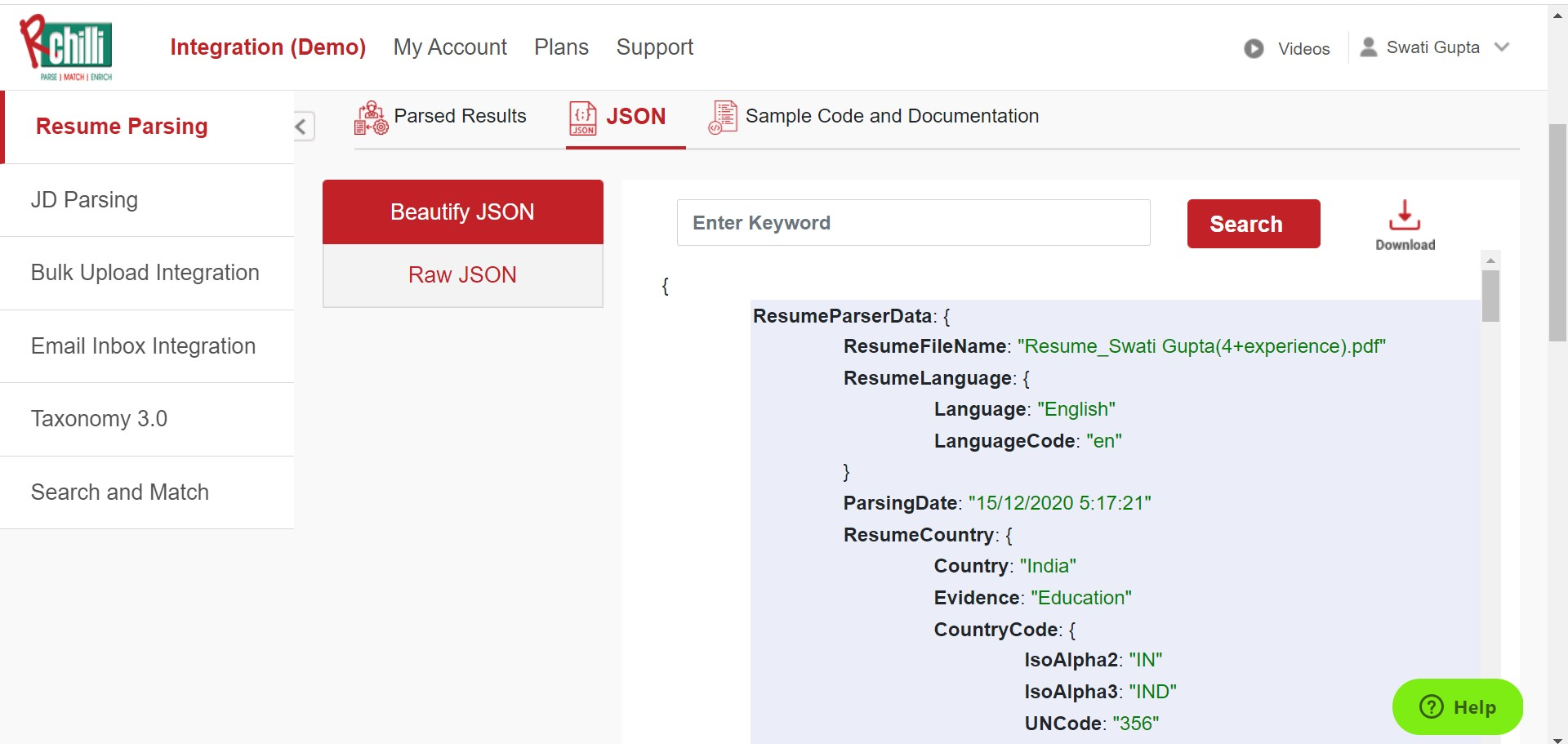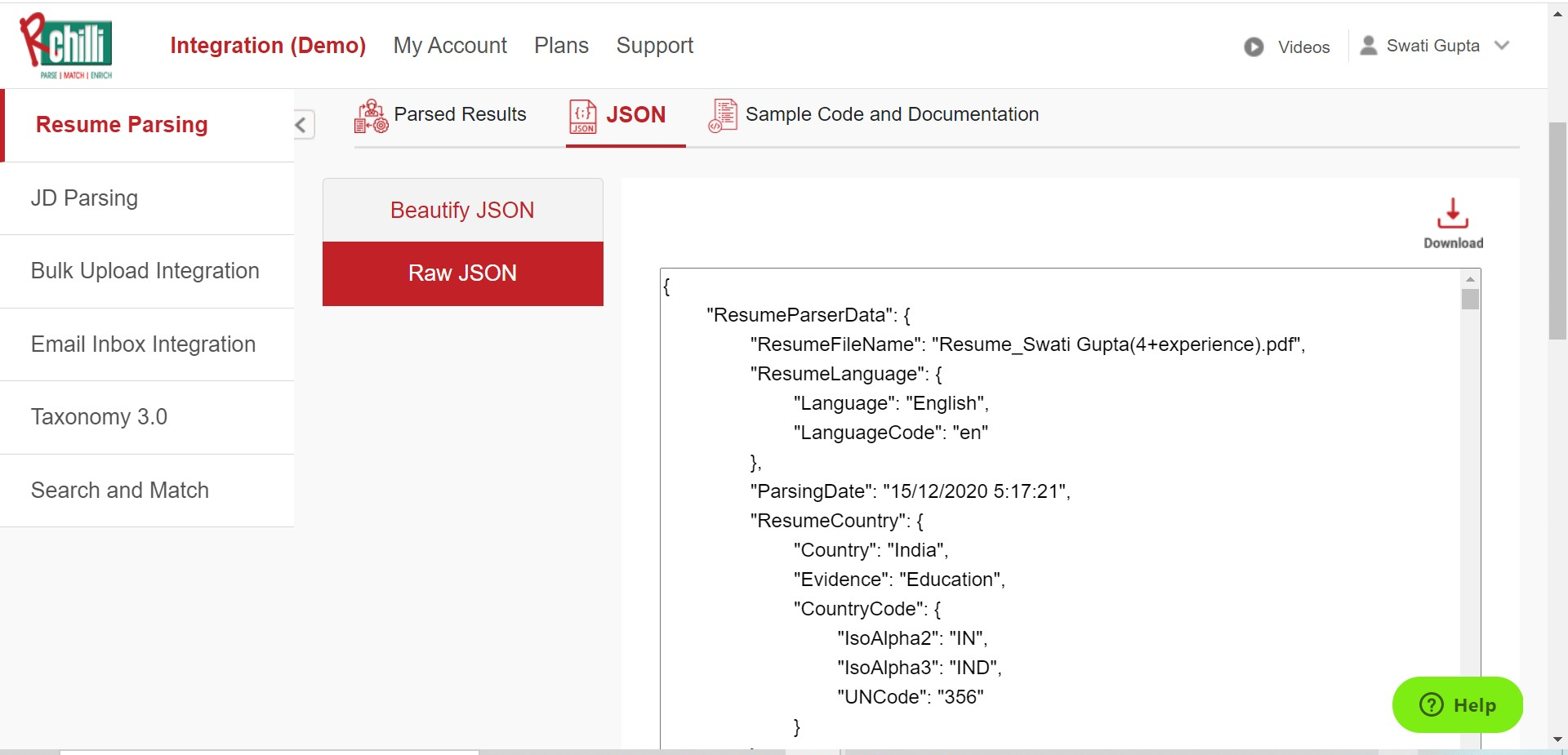 If you still have a question, you can always contact RChilli Support via creating a ticket at RChilli HelpDesk or simply by sending an email at support@rchilli.com. The support team will provide you the further information regarding RChilli Resume Parser API accordingly.