To change the field type for a custom object follow the below steps:
Step 1: Click on the gear icon on the right side of the page as shown below

Step 2: Click on the Setup (refer to above screenshot)
Step3: Click on the Object Manager tab

Step 4: Search object name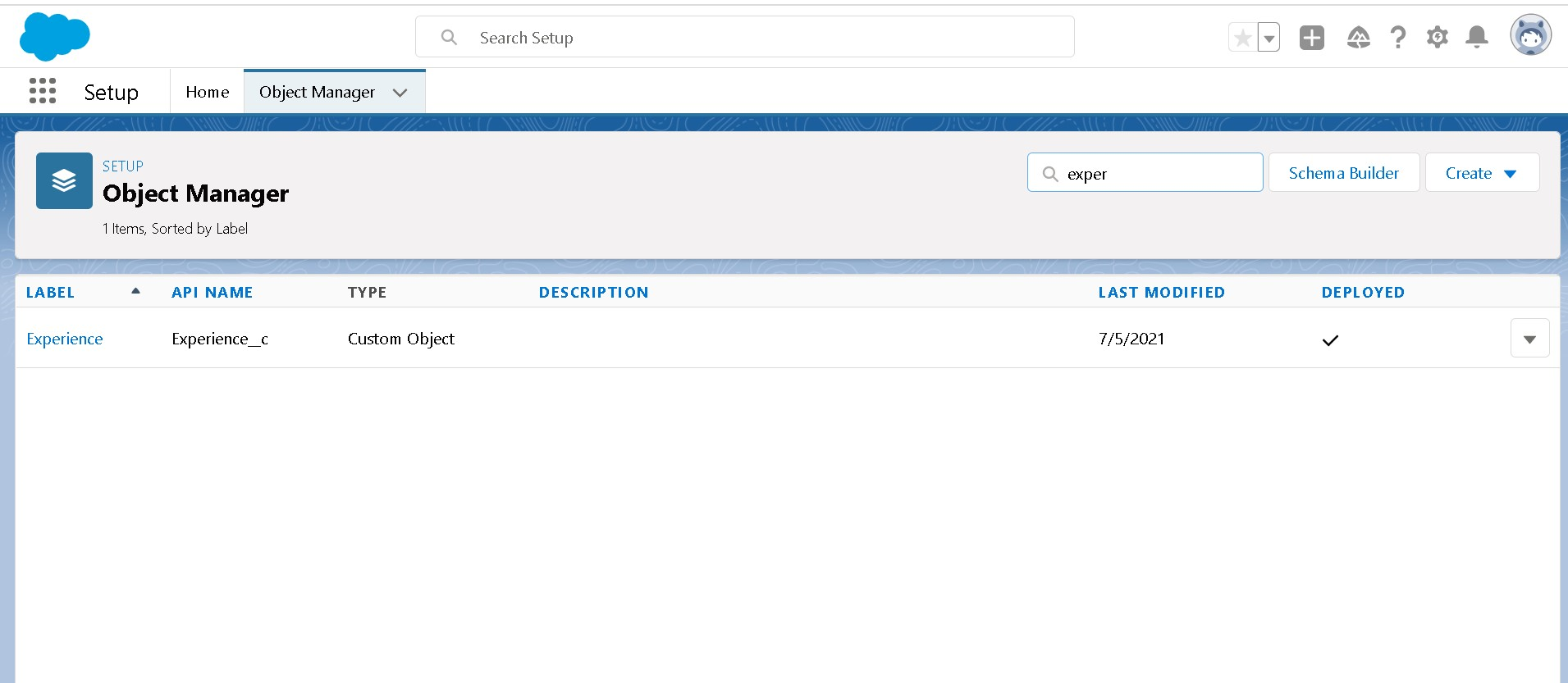 Step 5: Click on Fields and Relationships
Step 6: Click on the label Name whose field type is to be changed and the click on Edit.

Step 7: Go to Change Field Type

Step 8: Now Select the field type as per your requirement and then click on Next.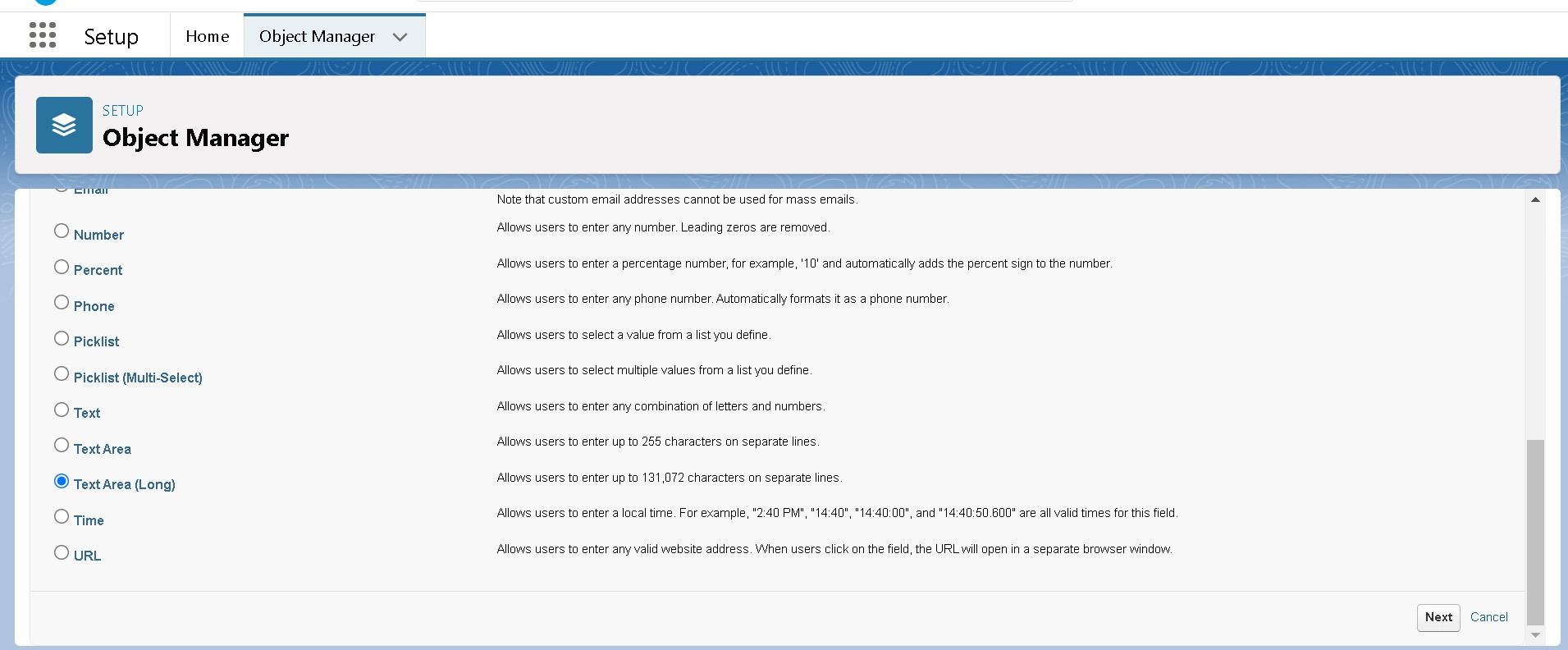 Step 9: Change the field details as per the requirement and then click on Save.
Note: Field details with Red highlights are mandatory fields, so populate them as well

Field type is updated.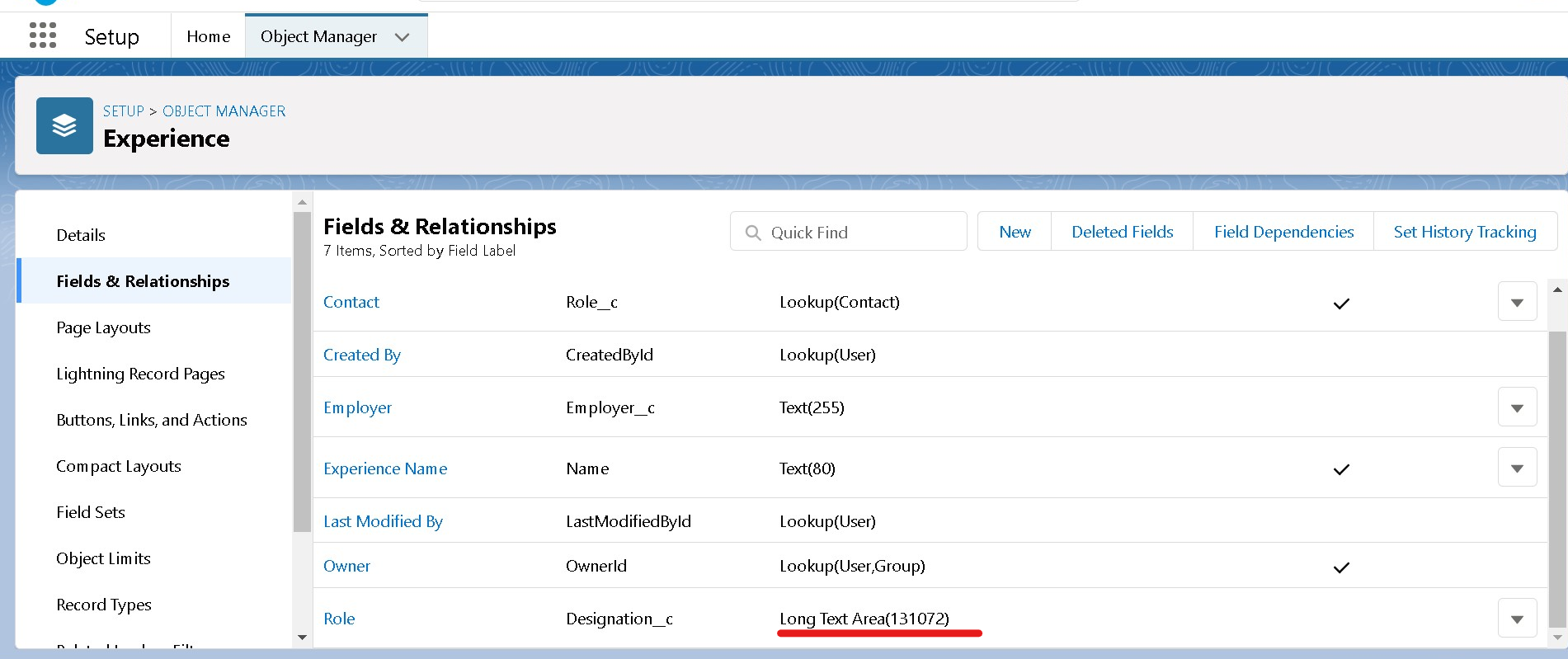 If you still have any questions, you can always contact RChilli Support by creating an RChilli Helpdesk ticket or sending an email at support@rchilli.com.