To search for the resumes parsed, follow the below steps:
1) Go to the AppLauncher (Nine dots icon) on the top left corner.

2) Search for the Contacts under the AppLauncher.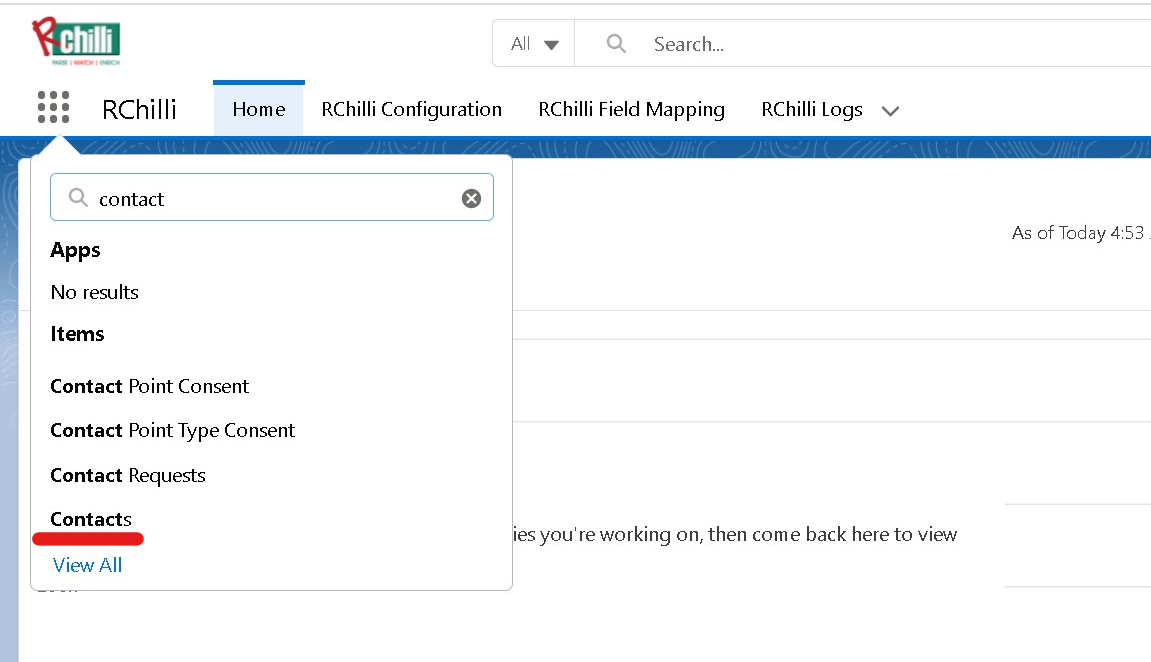 3) Under the Contacts tab select All Contacts from the dropdown.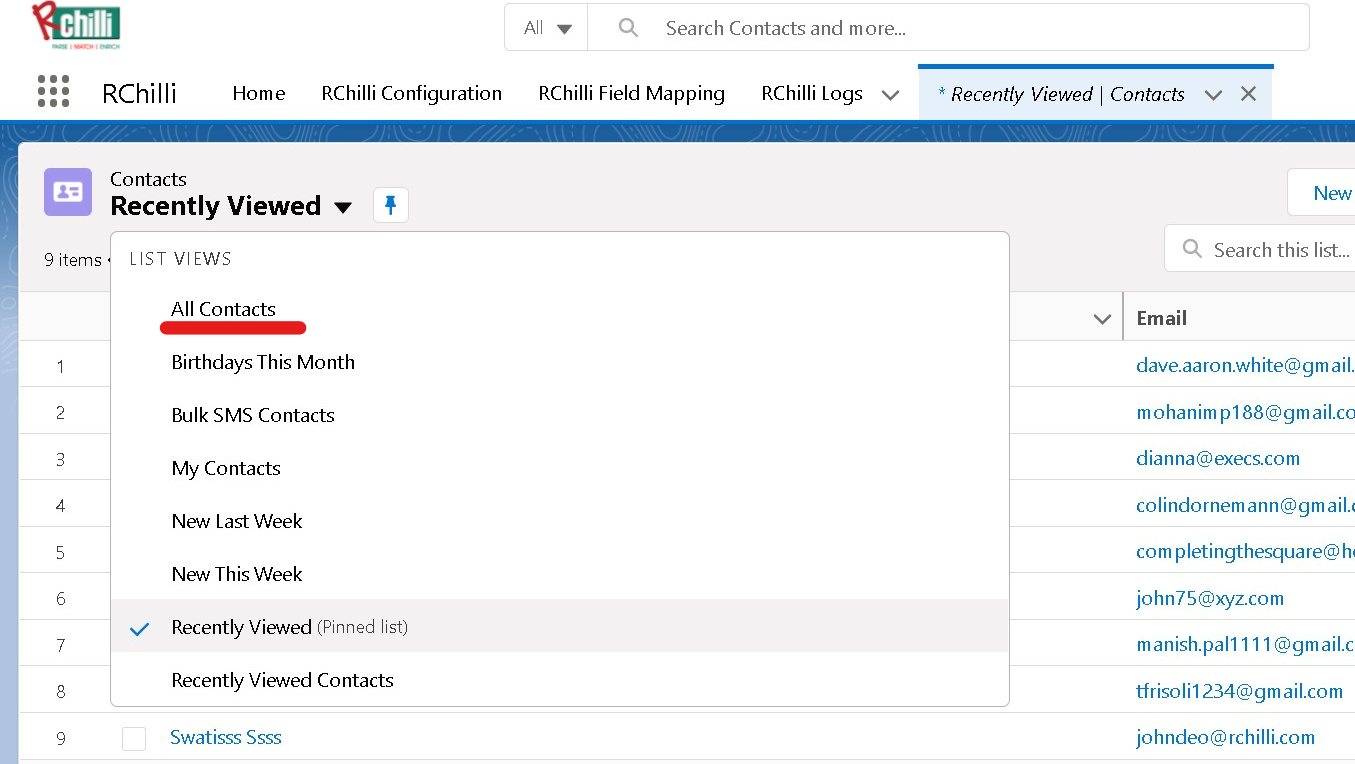 4) You can now search for required resumes by other name or any other filters: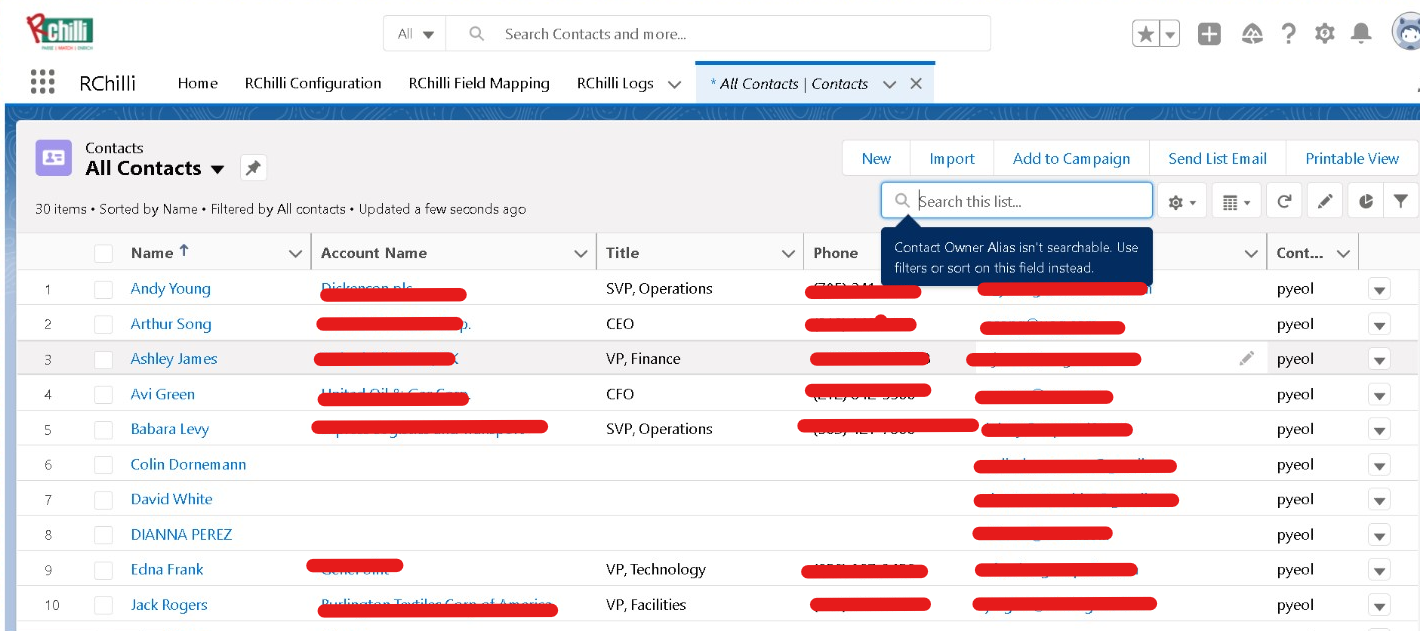 If you still have any questions, you can always contact RChilli Support by creating an RChilli Helpdesk ticket or sending an email at support@rchilli.com.