The below-provided error is due to the missing object(e.g., Additional Certification) permissions to user/profiles:

Part 1: To provide the permission to the user/ profiles, follow the below steps:
Step 1: Click on the gear icon on the right side of the page, as shown below

Step 2: Click on the Setup (refer to above screenshot)
Step 3: Search Profile in the search box on the left.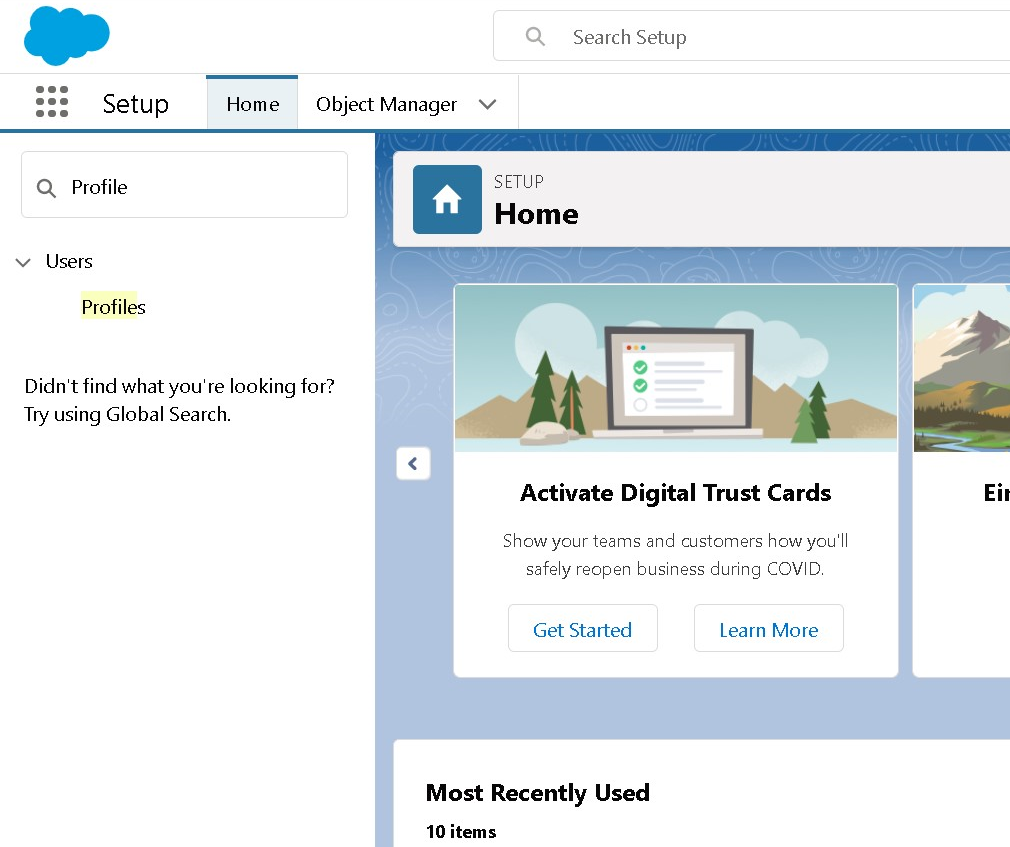 Step 4: Go to System Administrator/ User Profile.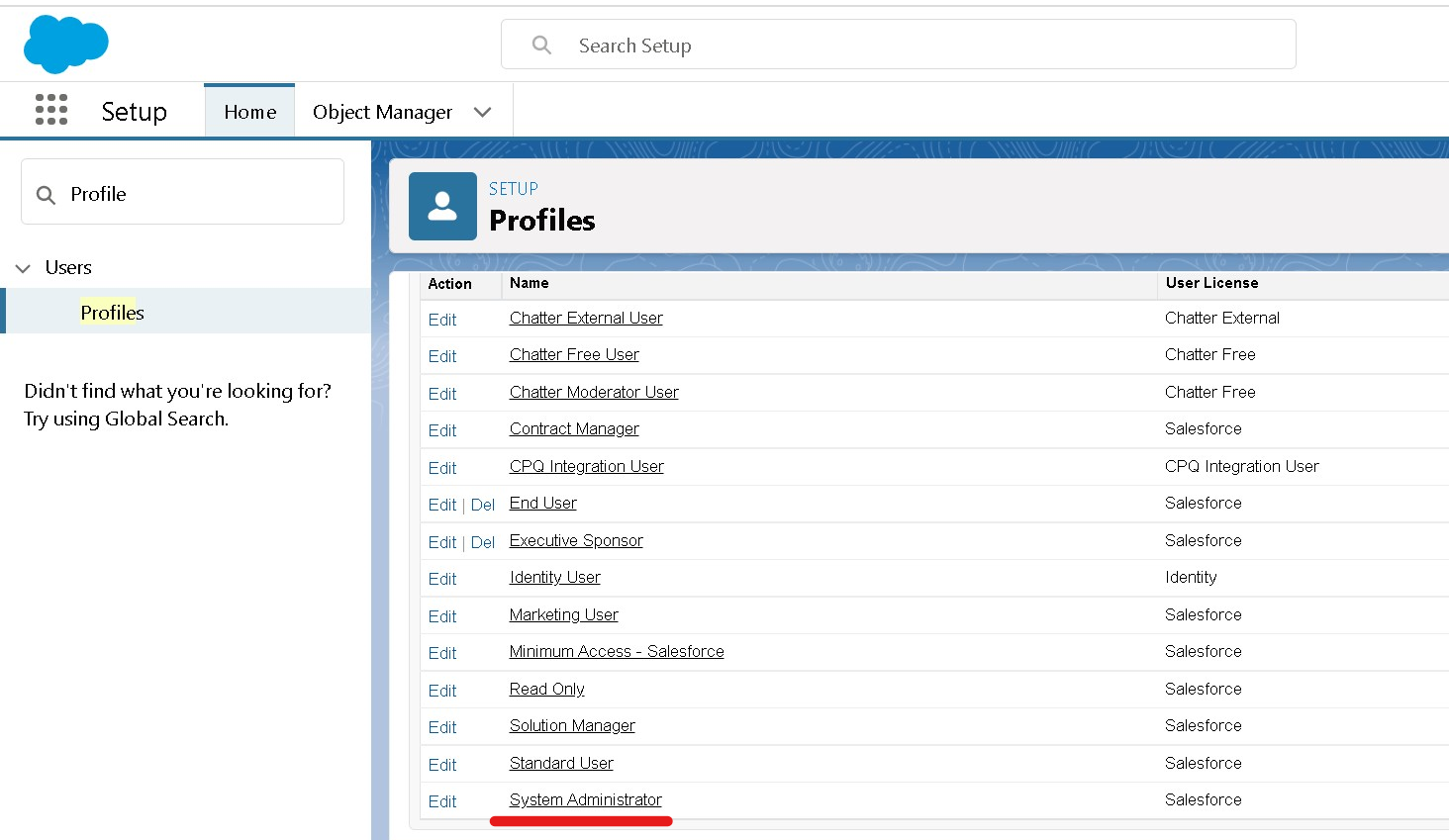 Step 5: Find "Custom Object Permissions" and read, create and edit permission for Certification.

Step 6: Go to "Custom Field-Level Security" view Certification give read and access permission.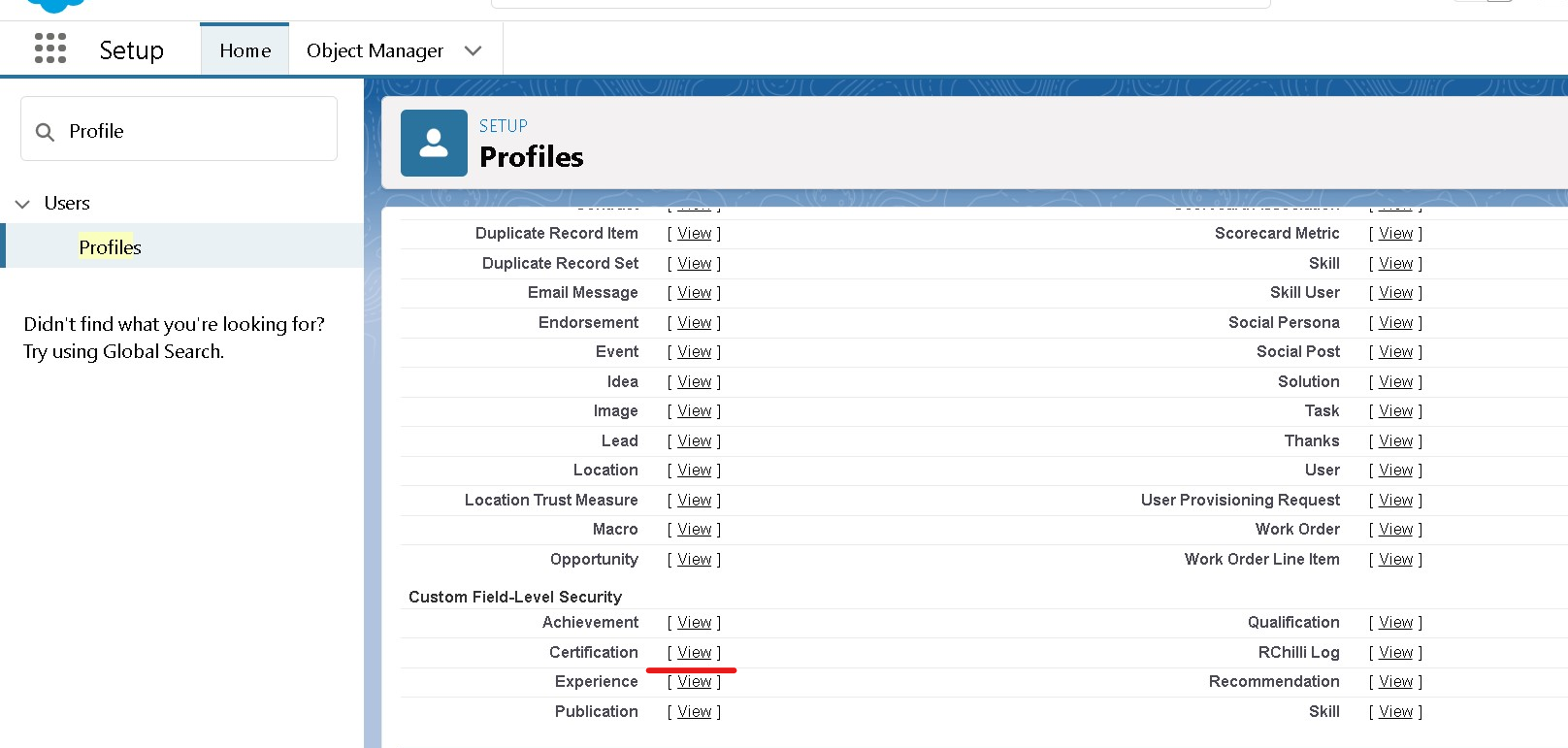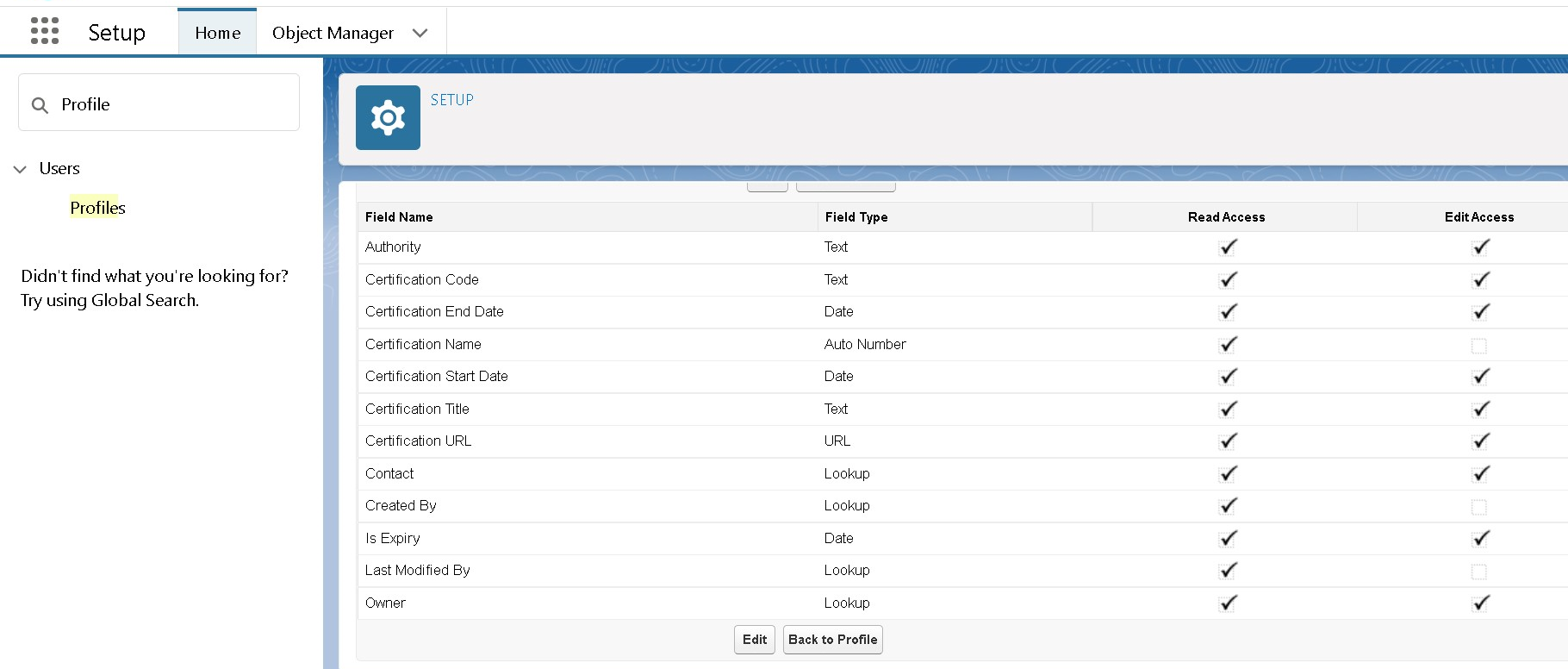 After the permission is edited, Save and then try parsing the resume.
Part 2: Below are the steps to assign the object and field permissions for a specific profile (for different profile views):
1. Go to Profiles from Quick Find

2. Select target profile
3. You will see the screen like below, Click on Object Settings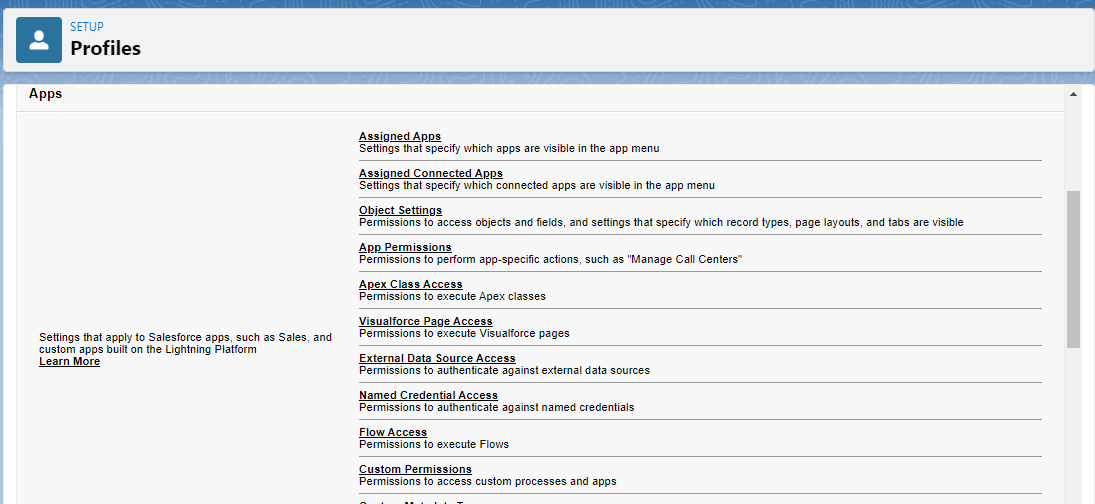 4. It will show all the objects names, select the object that you want to configure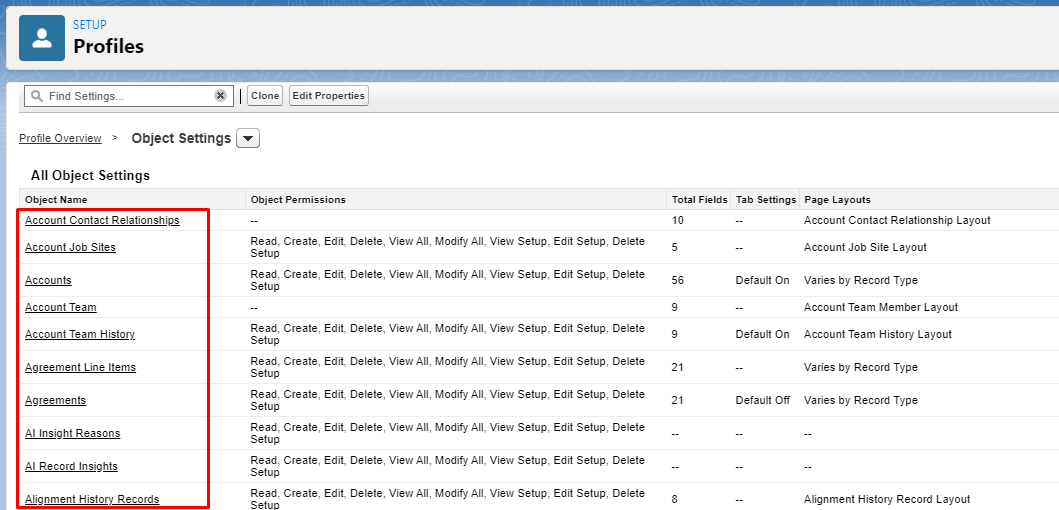 5. Example: Click on Account object > Click on Edit
- From here you can set up the object permissions and field permissions for the selected object.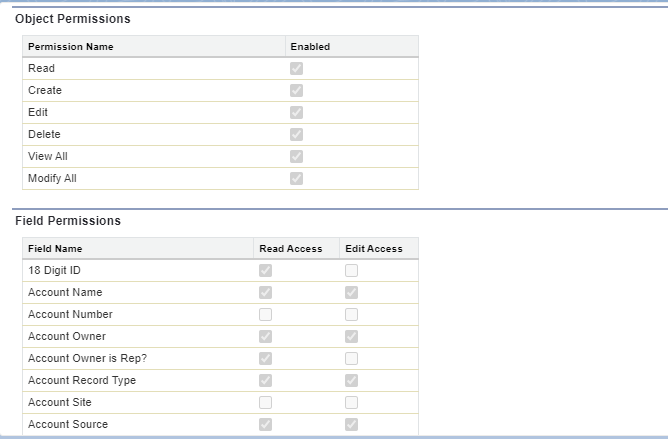 If you still have any questions, you can always contact RChilli Support by creating an RChilli Helpdesk ticket or sending an email at support@rchilli.com.