To update your card details, please follow the below-mentioned steps:
Step1: Login to RChilli MyAccount using the credentials given by the RChilli team.
Step2: Go to the 'Plan' tab at the top right-hand side.

Step3: Click on the 'Manage plan" button ( you will see this button just below your subscribed plan).

Step4:- Click on the payment method and edit your payment details then click on the update button.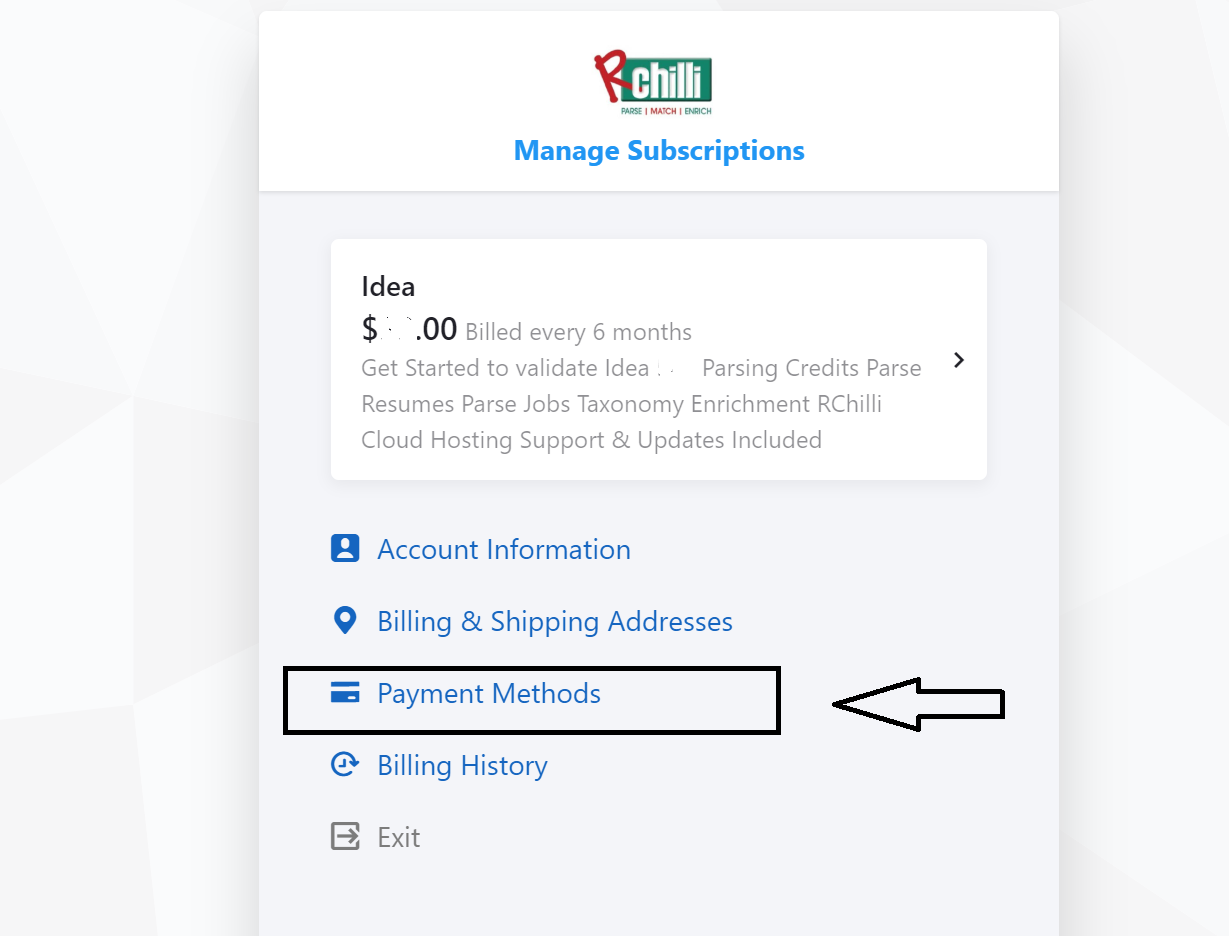 If you have any questions, please drop an email at accounts@rchilli.com or csm@rchilli.com.