RScript that will shorten the integration time of our parser from two hours to two minutes. Please follow the below-mentioned steps to get more information about the Rscript.
Step 1:- Login to your account using your login credentials.
Step 2:- Select the RScript from the product. If you are not able to see this product option in your account, please drop an email at support@rchilli.com to get it enabled for your account.
Step 3:- Click on View Demo at the right-hand side to see our Demo video and follow the same steps.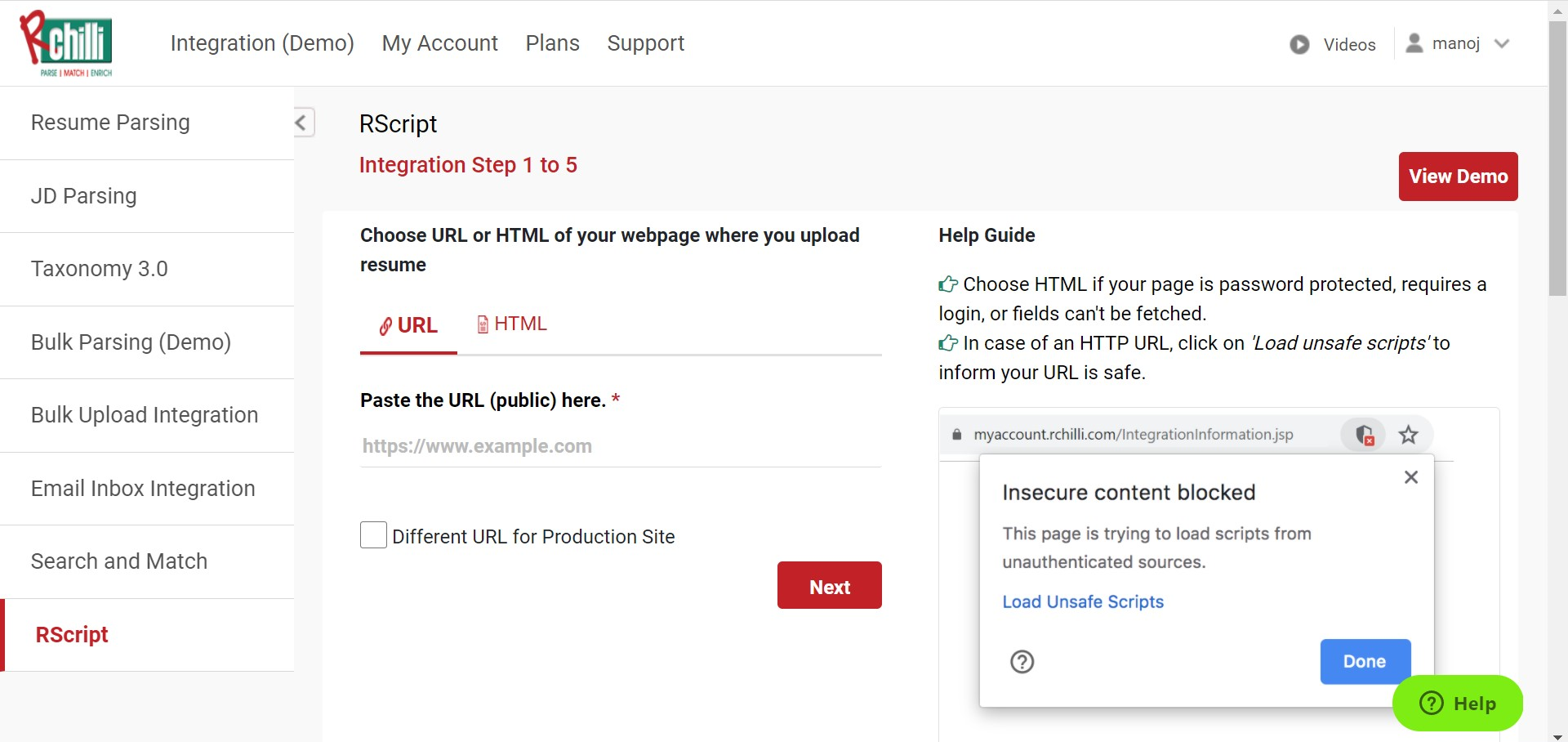 If still you have any questions or you need any assistance, please drop an email at support@rchilli.com