To configure the API settings please follow the steps mentioned below:
Step 1: Go to My account
Step 2: Log in to your account using the credentials provided by the RChilli team.
Step 3: Go to 'My Account' and scroll down for "API Settings".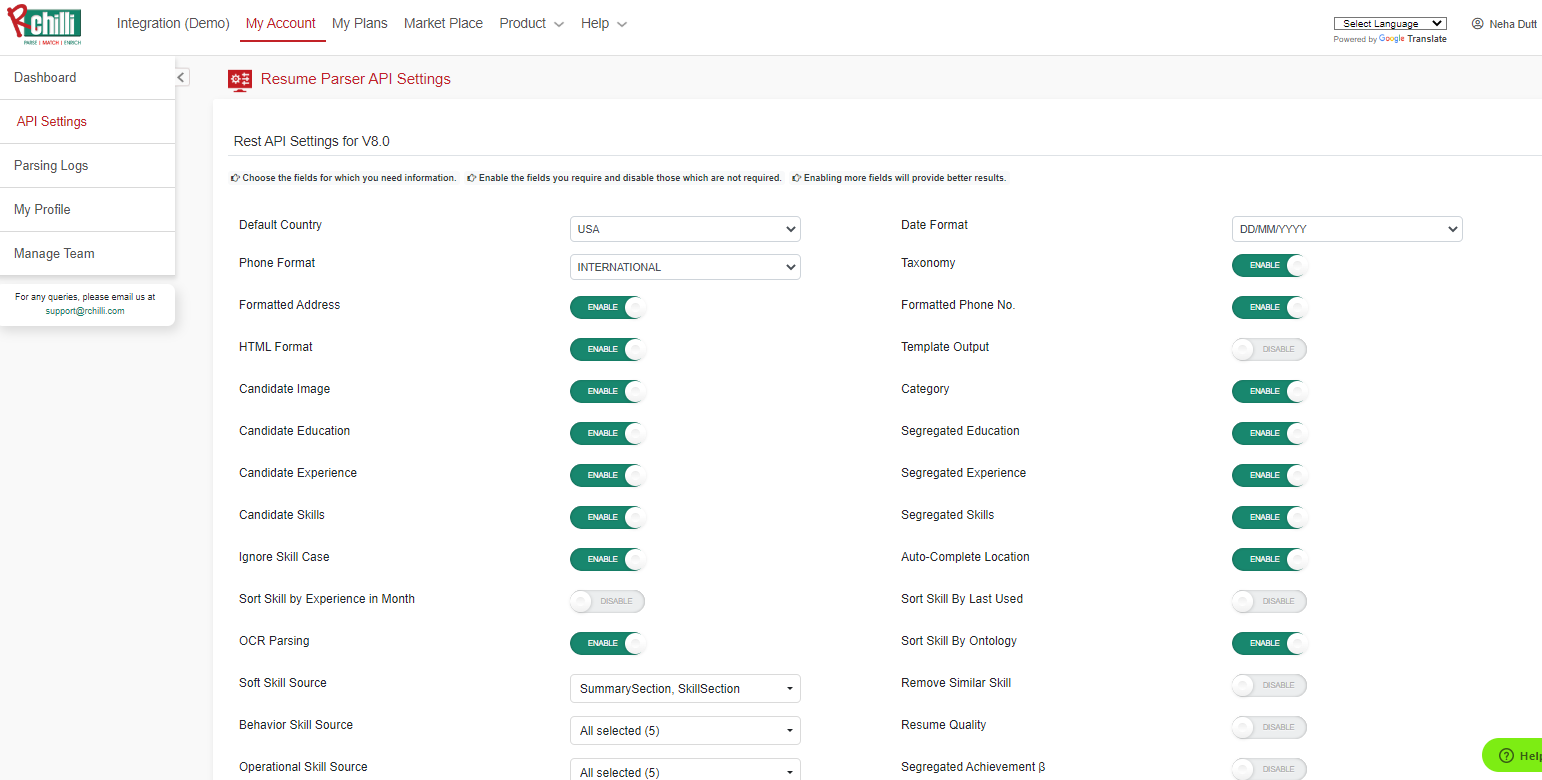 If you still have a question pertaining to the fields that you want to parse, please contact the RChilli support team. Just raise a query at RChilli HelpDesk or send an email at support@rchilli.com.