Kindly follow the below steps to fix the 400 error for Bulk upload integration :
1. Click on the parameters button for Bulk upload integration Resume parsing section.
2. From the Popup window add a new parameter here.
3. Add the content type as application JSON. (as expected by the webhook)
4. Click on the continue option and update the details.
5. Now Test the webhook to see the success code and response from the webhook. If your webhook is correct then you must receive a message of success code 200 and a response from your webhook.
Once this is set up you can request for the FTP details from the RChilli Support Team. You can simply Click Request FTP for the FTP details.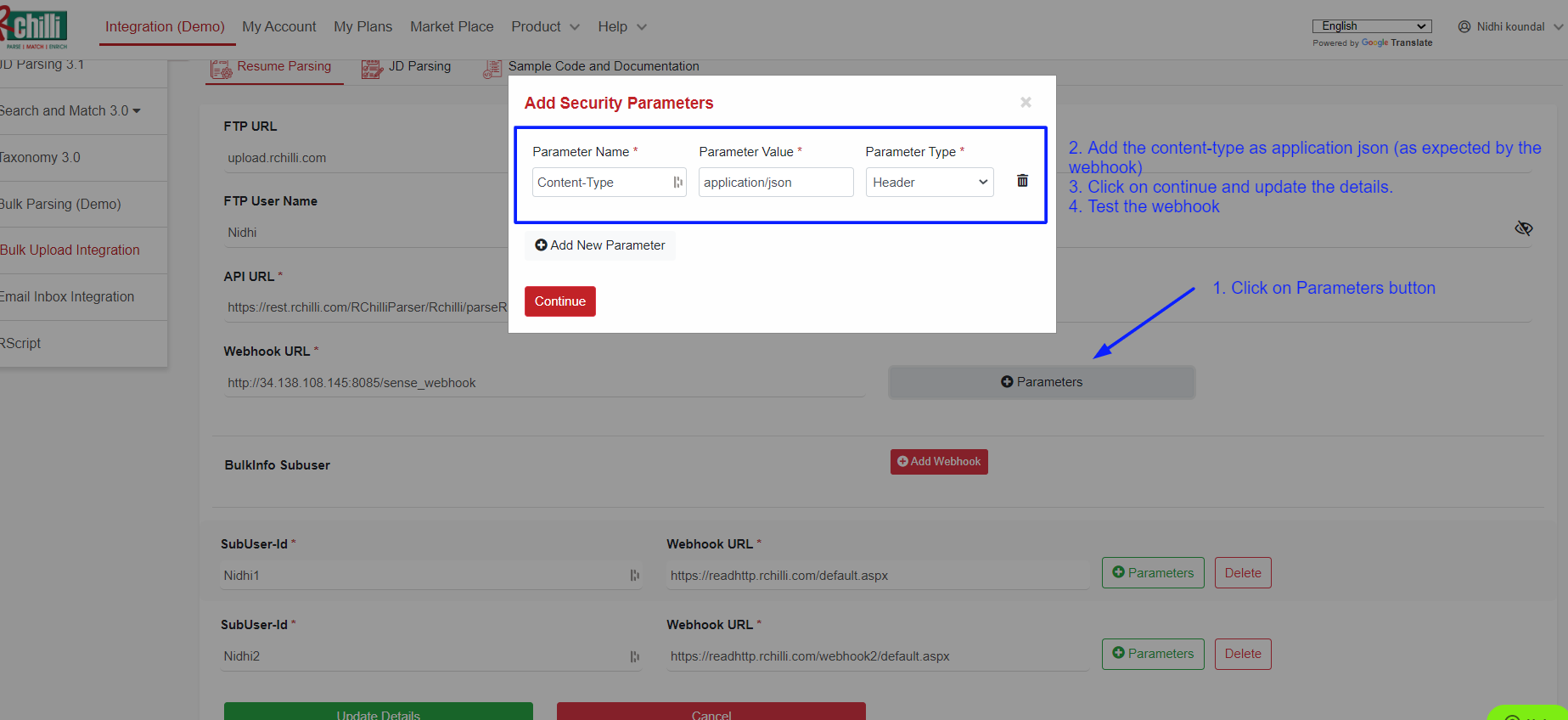 You can refer to the below link for the Resume Parser Bulk Upload Response format and documentation:
Bulk Upload Integration (rchilli.com)
If you have any queries, please get in touch with the RChilli Support team via creating a ticket at RChilli HelpDesk or email support@rchilli.com.