Even if you have canceled your current subscription, you can still select a new plan from the "My Plans" tab.
Once you have canceled a plan, you will be directed to the screen displayed below.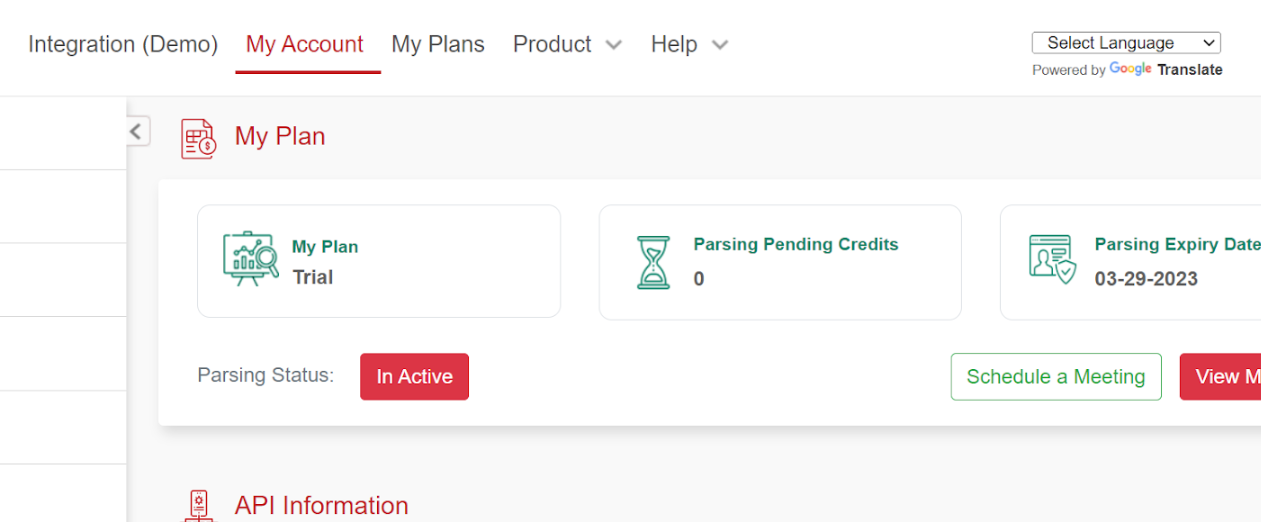 To select a plan that suits your requirements, simply navigate to the "My Plans" tab from here and choose a preferred plan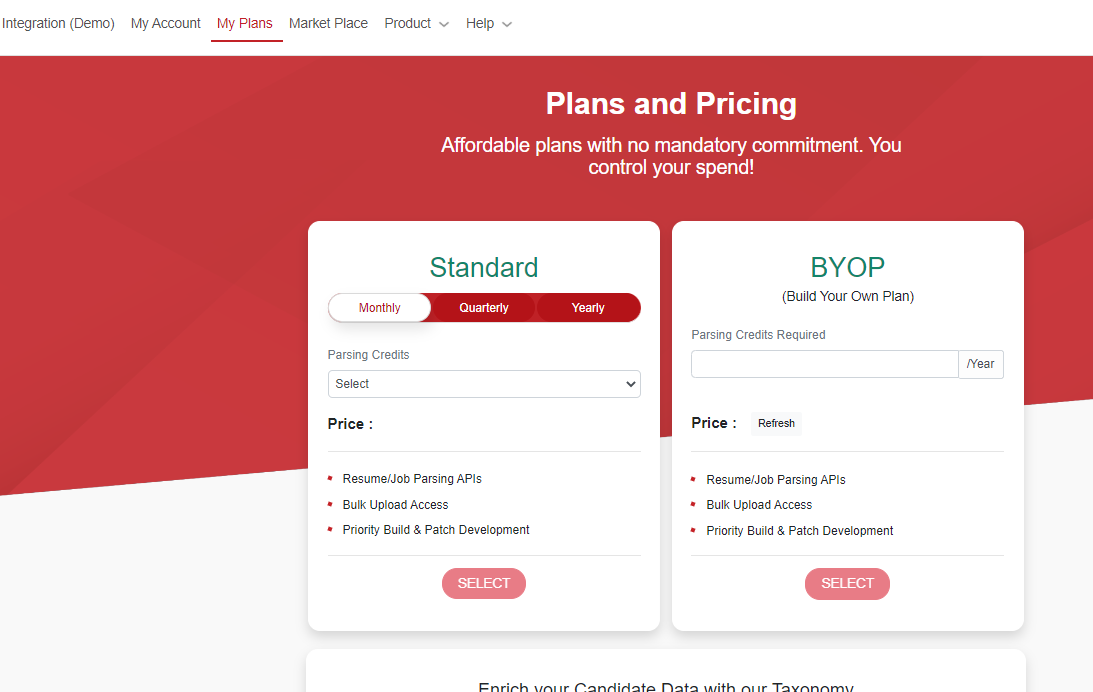 In case you have any inquiries, feel free to reach out to RChilli support by sending an email to support@rchilli.com..