To subscribe to a plan from your My Account Panel, follow these steps:
Step 1:
Go to
MycAcount
and log in with your credentials. If your email is already registered with RChilli, follow this
help link
to log in directly. If you are a new user, please refer to this
help article
to register your email.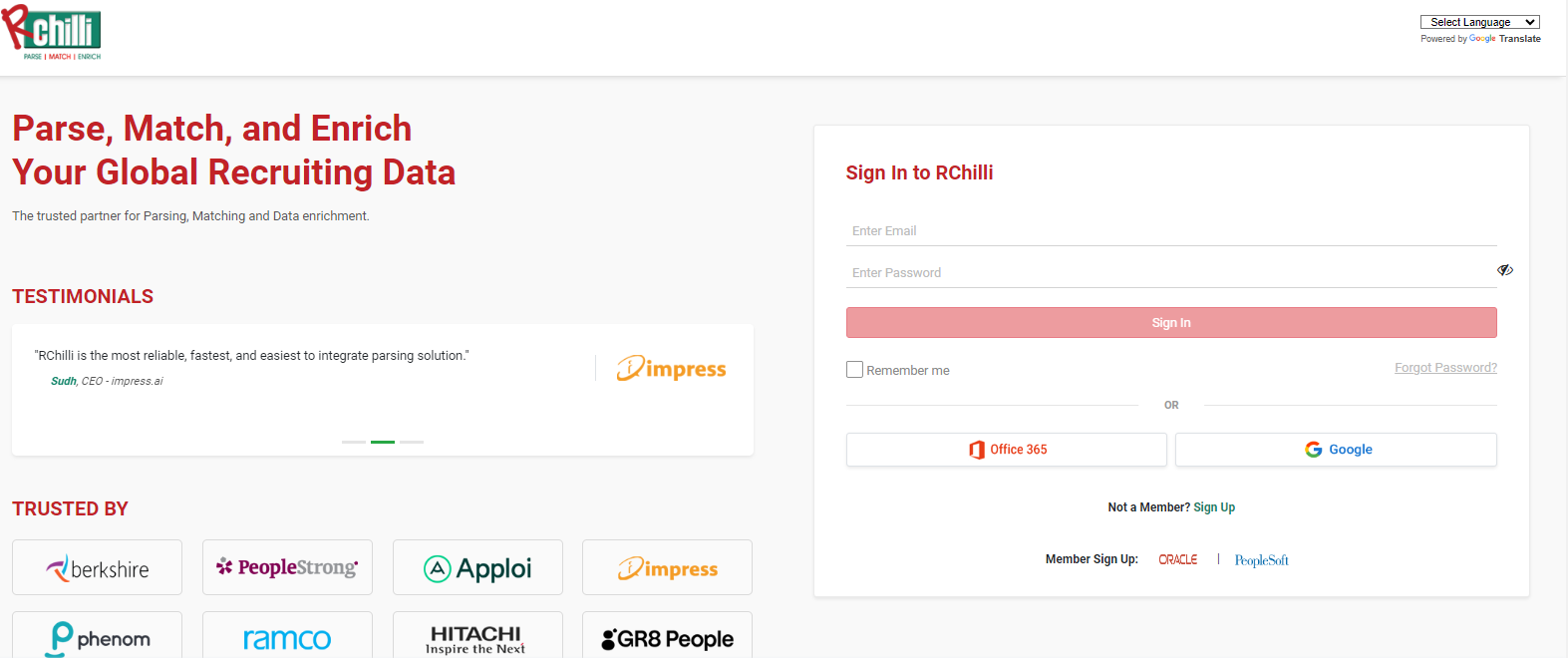 Step 2: Navigate to the My Plans Tab, where you can choose a plan that suits your requirements. For new users, select a plan based on your usage. Existing users will find their current plan displayed on the My Plans tab. If the existing plan has expired and you haven't taken any action, it will be auto-renewed.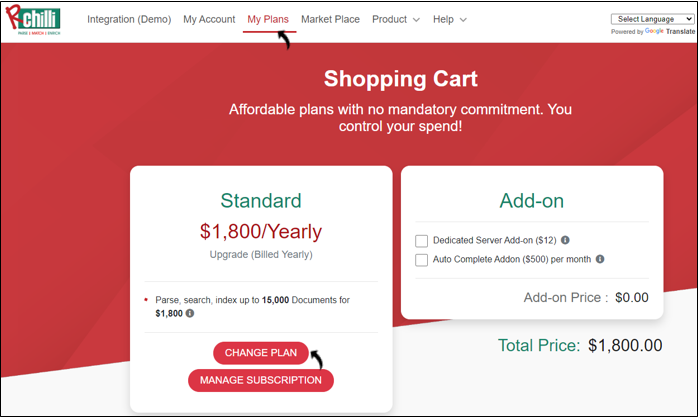 Step 3: On the Plan and Pricing page, choose between Standard or BYOP plan as follows, and then click SELECT:
Standard: These are the standard plans available. Select any plan in the Credits field and click SELECT.
BYOP (Build Your Own Plan): You can create a plan based on the required parsing credits. Enter the number of parsing credits in the Credits Required field and click SELECT. Please ensure that the minimum parsing credits entered are more than 10,000.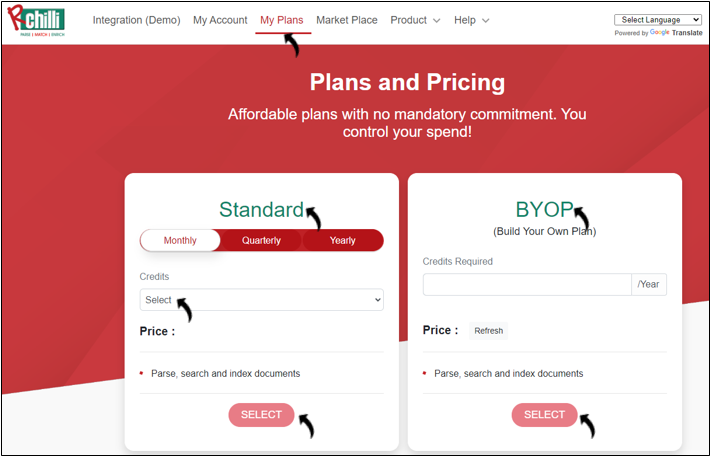 Step 4: After selecting a plan as mentioned in the previous step, the Shopping Cart page will be displayed. On this page, you can do the following:
Change Plan: Click on the CHANGE PLAN button to modify the plan if necessary.
Add-on: Follow the instructions for add-ons and select the ones applicable to your plan.
Dedicated Server Add-on: This add-on is only available for yearly plans and must be selected if you want a server with total isolation, control, and security through customizable dedicated server hosting.
Additional Parsing Credits: This add-on is applicable only for the $20,000 yearly plan. If your credits are fully utilized, this add-on helps in obtaining additional credits.
Auto Complete Add-on: This add-on is applicable for all plans. Select it if you want Auto Complete Skill/JobProfile Taxonomy. You can use 10,000 credits per day for this add-on.
Read and agree to the terms of service: Select the checkbox, read, and agree to the terms of service before processing the payment.
Checkout: Click CHECKOUT to proceed with the payment for the selected plan.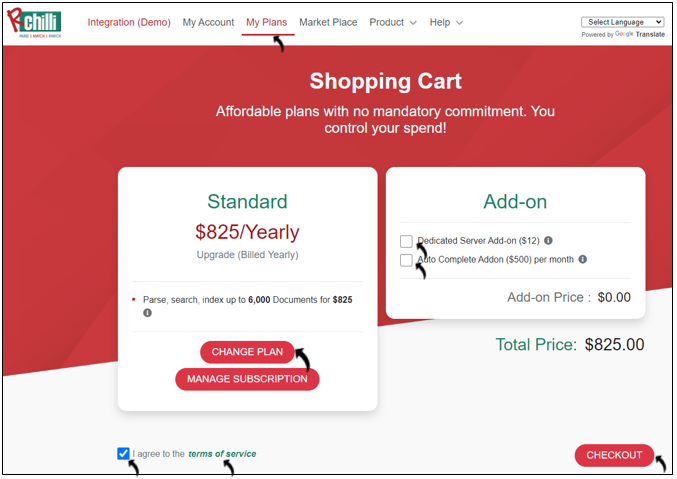 Step 5: You will be redirected to a new page called 'Your Order,' where you should click 'Proceed To Checkout.'
Step 6: On the 'Add your billing address' page, enter your First Name and Last Name (optional) and click 'Next.'
Step 7: Next, enter your payment details to activate the license and complete the payment process by clicking on the 'Pay & subscribe' button.
Step 8: A Success pop-up will be displayed once you have successfully subscribed to a plan. Click 'OK' on the Success pop-up.
If you still have any question regarding subscribing the plan, you can always contact RChilli Support via creating a ticket at
RChilli HelpDesk
or by sending an email at
support@rchilli.com
.