RChilli panel has now been converted into a one-stop platform for all your parsing needs. Now you can subscribe through the myaccount page itself. To subscribe to a plan, follow the below-mentioned steps.
Step 2:- All the licenses are available under the plan page for easy signup. Choose any plan as per your requirement and click on the subscribe button.

Step 3:- Select the plan which you would like to go with and click on the Select button.
Step 4:- If you want to enable the add-on, please enable addons (OCR, Taxonomy API, Search and Match API).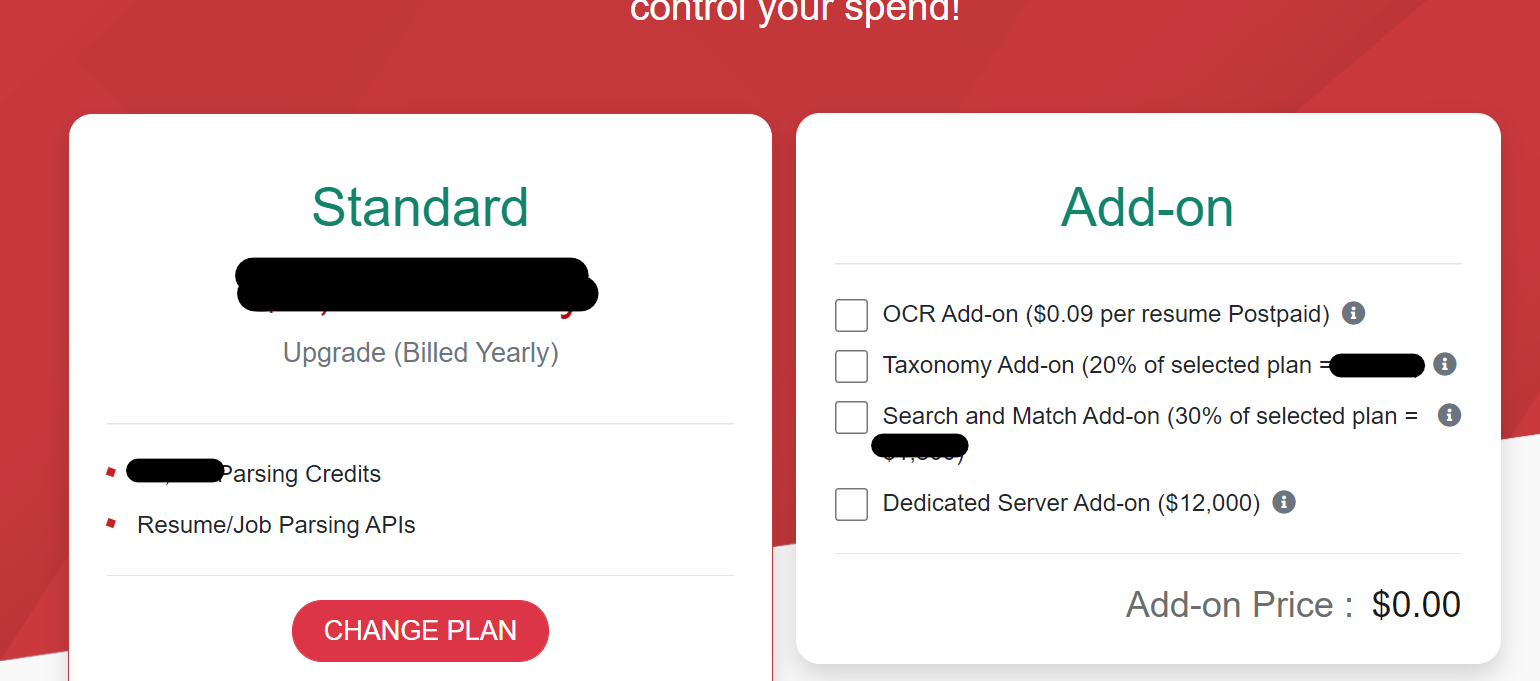 Step 5:- Select the terms and click on the checkout button.

Step 6:- Now you will see the complete plan details and to proceed further click on the "Proceed to Checkout" button.

Step 7:- Enter your payment details to activate the license and complete the payment process by clicking on the "Pay & subscribe button".
Step 8:- Once you complete the payment process, our system will redirect you to the agreement part. Fill out all required details and proceed further for agreement signup. Once the agreement is signed, Click on "Finish Button" to complete the process.
Note:-
Once logged in, and you can access the API, Test UI, sample codes, and help documents on the Integration page, and also you can find our FAQ section and other helpful support articles on our
FAQ section.
Our API is also available on
Postman here